The brand Biotherm is not new to me as I've been an avid fan of their Aquasource cleanser!
For those of you who haven't heard of Biotherm, it is a French beauty brand with more than 60 years of skincare expertise. They not only carry products for women, but also for men! One of the key ingredients they use in
ALL
their products is Life PlanktonTM
-
discovered in the thermal springs of the French Pyrenees.
It has a striking affinity with the skin that help soothes, protect and regenerate the skin.
This year, the brilliant people behind Biotherm created a product with the highest concentration (Yet) of Life Plankton (5%) and I was given the chance to try it!!
This product is none other than the
Biotherm Life Plankton Essence
.
This Miracle Skin Renewer promises 8 results in 8 days.
1) More radiant
2) Faded fine lines
3) More even
4) Smoother
5) Hydrated
6) Greater resilience
7) Soothing
8) Softened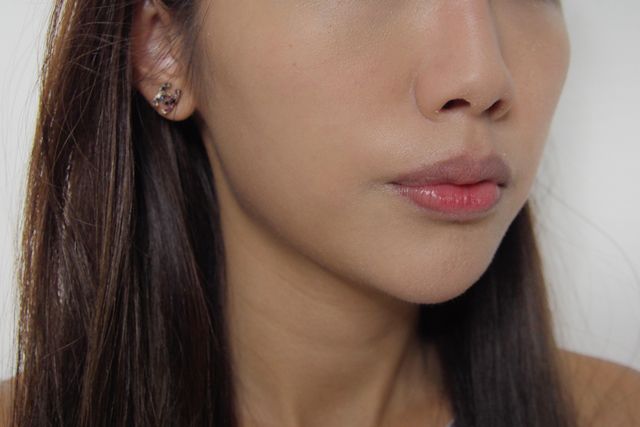 My skin is generally dry (Espcially at my nose/chin area, can you spot the flaking skin? D:) because it is in my genes and also because I love beach vacations?
Dry skin produces almost invisible pores but 2 things I really hate about my skin is the
dullness/unevenness
and
fine lines/poor elasticity (Undereye area)
.
Biotherm's Life Plankton Essence has similar uses to the SKII Facial Treatment Essence except that they use Life Plankton in their products. I first tried the SKII Facial Treatment Essence 3-4 years back and though it did give my skin radiance, I didn't like the (Overly watery) texture that didn't give me time to massage my face before it gets absorbed/evaporated.
On the other hand, the Life Plankton Essence is of a serum-water consistency that emphasizes on massage (Refer to image above) as it'll help in stimulating skin function for a better penetration. It is also a lot more affordable at $78 compared to SKII!
The texture of this product is great! It is light and gets absorbed into the skin without any stickiness. There is a slight smell in this product but upon application, the smell instantly fades away.
Priced at $78, it is definitely good value for a product with so many benefits.
The Life Plankton Essence is a pre-serum that should be used after a toner and before eye-cream/moisturizer/serum.
I own a lot of skin care products but here is an example of how I'll use it in my day and night routines!
1) Toner
2) Life Plankton Essence
3) Snail Cream
After 5-6 days of usage, my skin looks radiant and seems like it glows from within! Though the dryness at my nose/chin area still exists, it does look a lot more hydrated!Love how it made my skin plump and less flaky in just a short span of 8 days. I also find that I've become a teeny bit fairer!
Here is a side by side picture for better comparison!
Above/Before and Below/After.
I am sold to the benefits this product brings so join me in experiencing new born skin with the Biotherm Life Plankton Essence.
Out with the old, in with the new!
Drop off your old Full-size Serum or Moisturiser empties at the Biotherm counter at TANGS Orchard or ROBINSONS Raffles City, show that you LIKE the Biotherm Facebook Page and get a deluxe sample of Life Plankton Essence, 30ml in return! While stocks last.
If you do not own any Biotherm products to, lets start off with an 8-day trial for free
HERE
!
No harm giving it a try ladies! :D