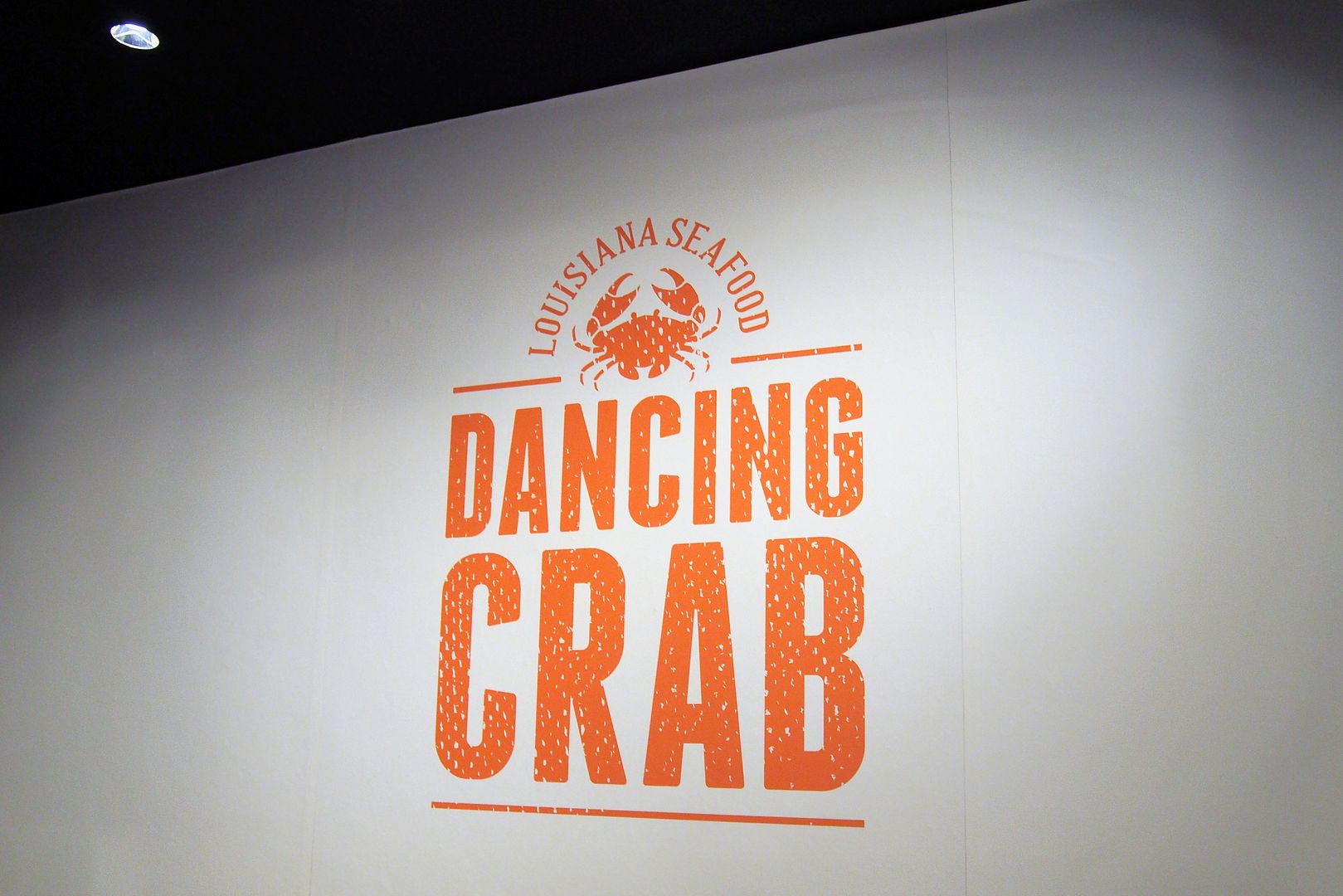 Spent the Diwali PH with J, Zoe and her +1 pampering our nails at The Nail Status followed by a huge seafood feast at Dancing Crab. This is my 2nd time there and after trying a couple of other places with this similar concept, I can safely say Dancing Crab is my favourite! I love my food spicy and their Spicy Signature Sauce is super yum! So was the Garlic Butter sauce! Contrary to the reviews I read online, the service crew that attended to us were pretty friendly and enthusiastic except that one of them got our orders wrong but was quickly rectified despite the busy hour.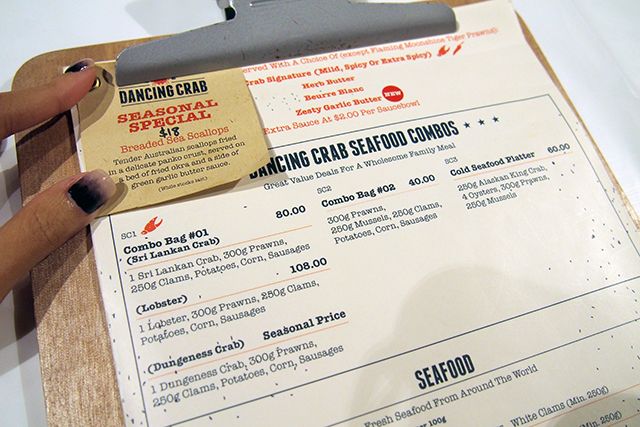 We shared: Combo Bag #1, one Sri Lankan Crab, Breaded Sea Scallops, White Clams and truffle fries. Total added to about $150 a couple, expensive but so satisfying (:
Time to get our hands dirty!!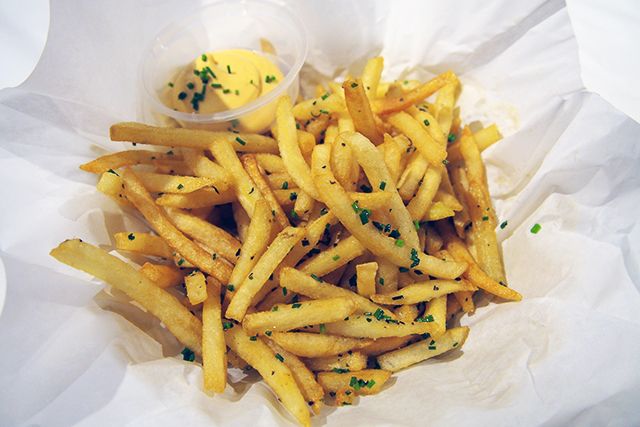 Oily as hell but tastes so good! Approve!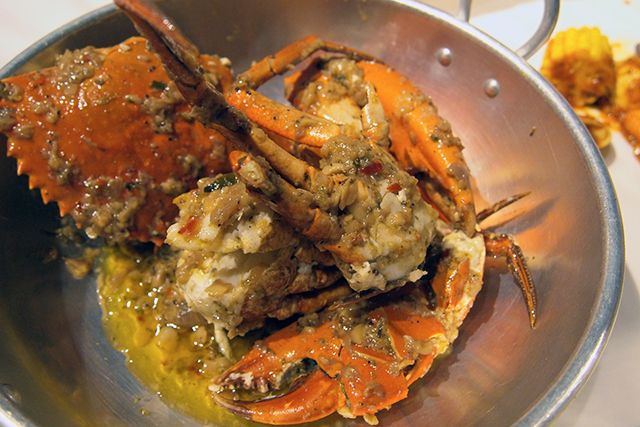 The 1kg Sri Lankan Crab with Garlic Butter Sauce.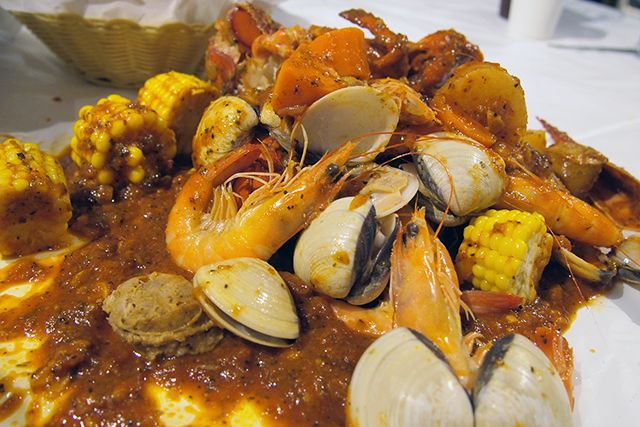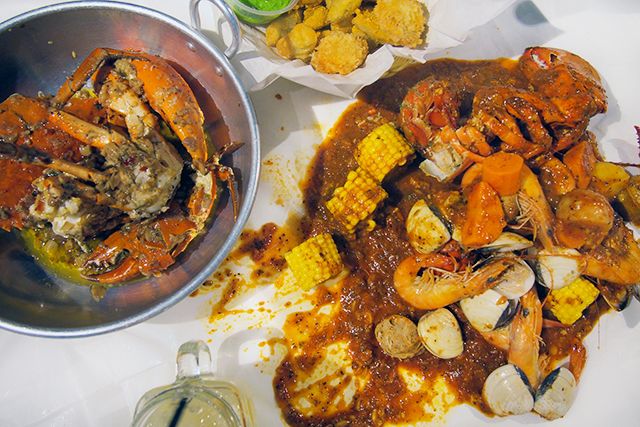 Combo Bag #1 *SLURPS*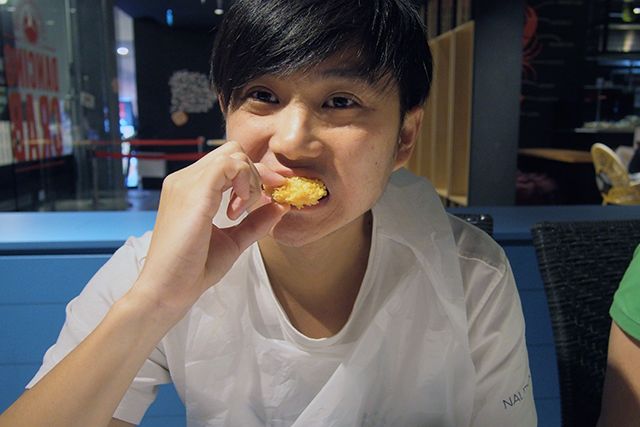 Devoured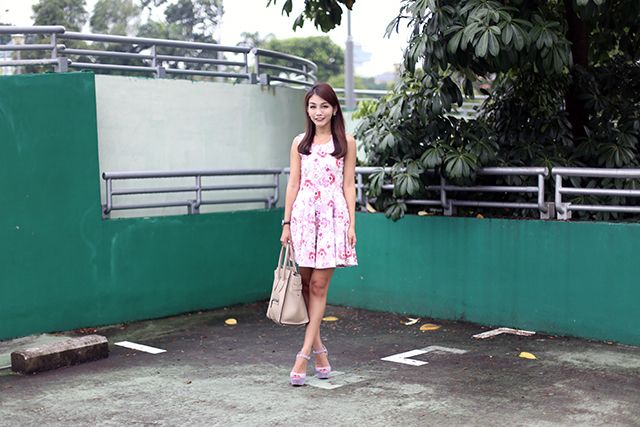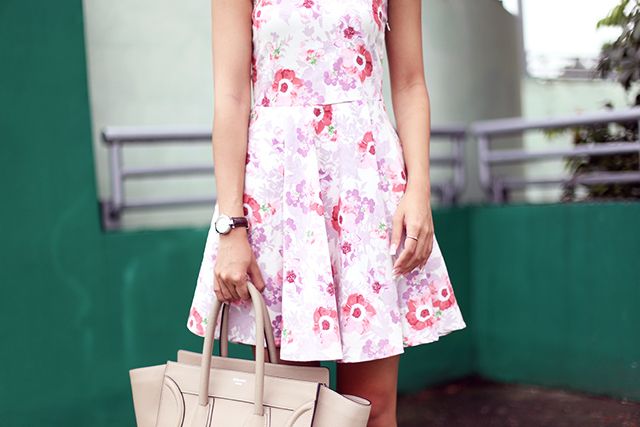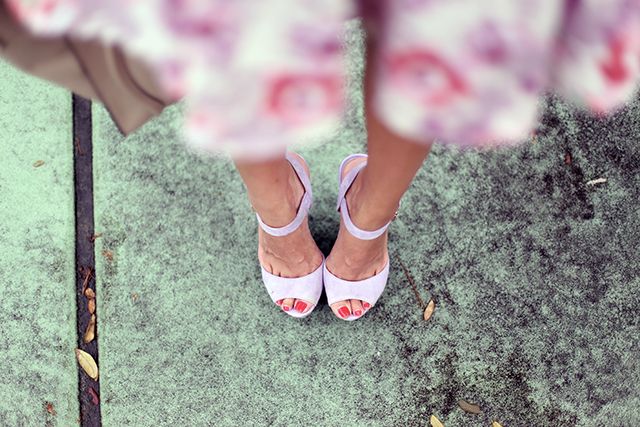 That evening, in Hollyhoque's -
In Graceful Swing Dress (White).
I love skater dresses because they are designed to enhance the hour glass figure - perfect for all body types. This dress was previously made in another print that sold like hot cakes! Can you guess what is it? :P (Hint: It comes in Blue and Maroon) My usual self would have opted for the Black but something about the pinks and purples makes this so ultra cute - I just couldn't resist.