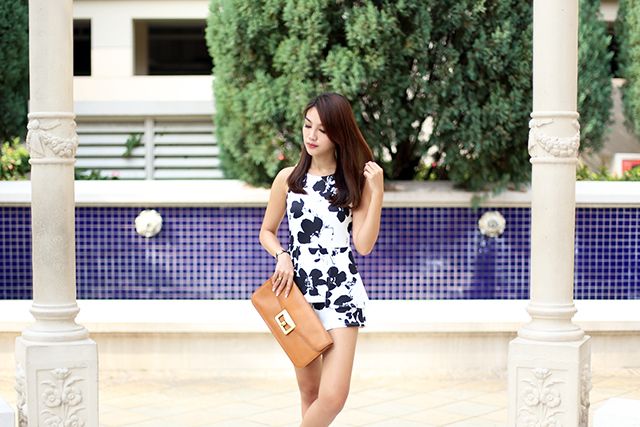 A perfect day for me starts with the right
outfit
, nice skin and most importantly, perfect hair!
& my secret to a good hair day? *Drumrolls*
Essential!
I first tried this brand because I was drawn to its sweet fruity scent that lasts throughout the day.
However, smelling good is not the only benefit I look for in a shampoo. I colour my hair very frequently and tong it on a daily basis so I need a product that keeps my hair smooth and healthy - Essential does just that for me! :D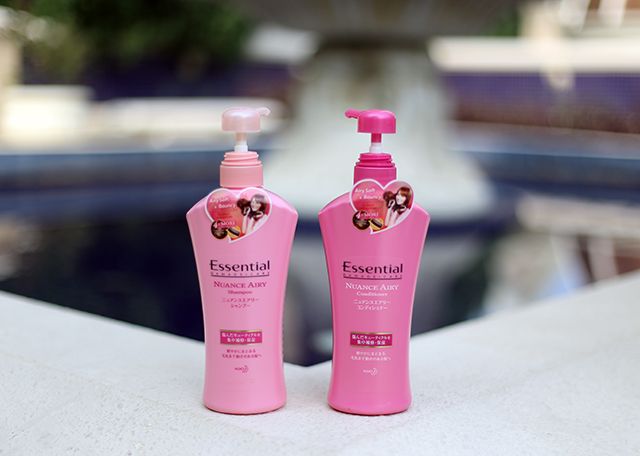 I've been using the Nuance Airy for awhile now and was thrilled to hear that this
October, Essential relaunches with brand new packaging, improved formula and a
new variant
!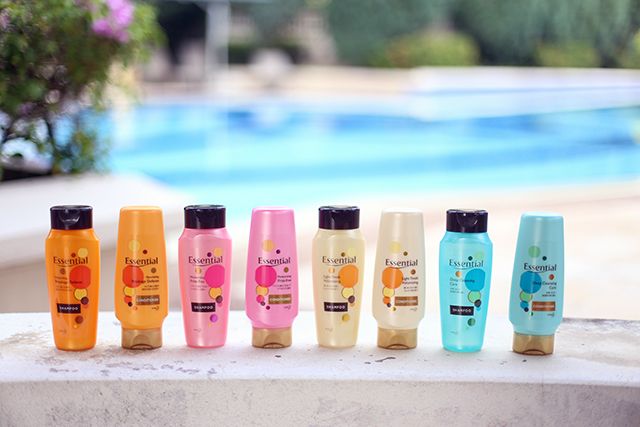 Notice the difference in packaging?
Out of these 4, the Yellow and Blue variants have technology that caters to people with combination hair. The term combination hair may be foreign to you but it is similar to that of combination skin where hair condition of the same person is not uniform from root to tip.
People with combination hair do not have one haircare product where they can use to solve both problems of oily roots and dry ends.
Using a rich moisturizing product to care for their dry ends usually ends up having too much product build-up on their scalp, resulting in a heavy, oily scalp. Using a light, clarifying product to care for their oily scalp will then cause their ends to be even drier.

As a result, people with combination hair will either have only one out of the two problems solved, or they have to rotate between using a rich moisturizing product and a light clarifying product to achieve a balance.
Deep Clensing Care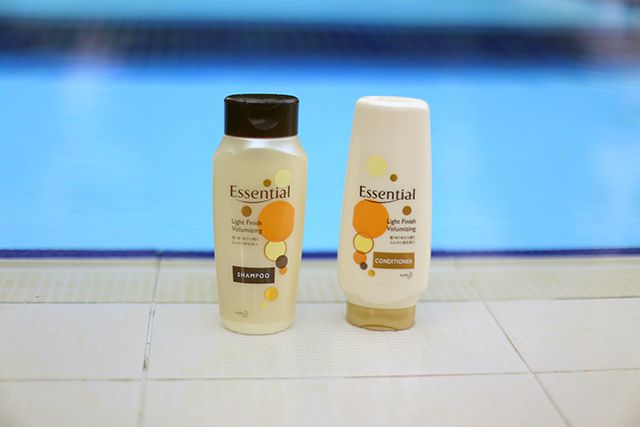 The new Ess
ential Light Finish Volumizing (yellow) & Deep Cleansing Care (blue) variants have the optimum combination of Smart Cuticle Care & Sebum Cleansing Technology to target both problems of roots and hair ends! Simply refer to the chart above to find out which category you belong to!
I am "Yes, a little" to both questions so the Light Finish Volumizing Shampoo/Conditioner ($11.50 each, the smaller packaging is $4.50 each) is the best option for me. I've been using this duo for a week now and I'm absolutely sold! Not only does it keep my scalp refreshed, the ends of my hair is also tangle-free all day! This makes blow drying my hair faster because water doesn't get trapped in tangles after shampooing :D
Another item I highly recommend is this treatment tube that is perfect for Busy (Or lazy) people!
It only takes 30 seconds to deeply moisturize your hair.
Love the volume and healthy shine in my hair now!
Start your Essential journey with free samples of the Light Finish Volumnizing Shampoo/Conditioner now! Redeemable at
http://on.fb.me/lpkXmPr
(: