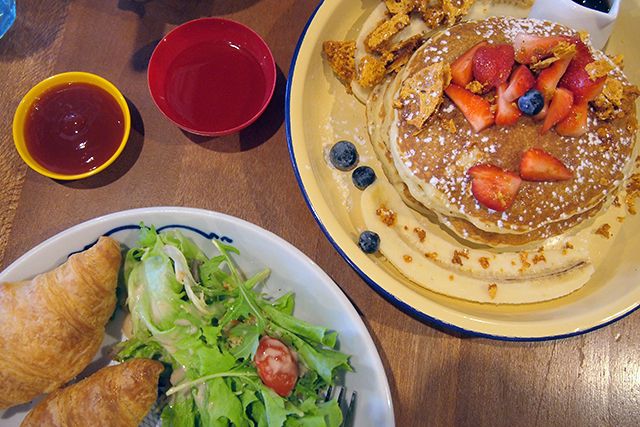 Slept in till 11 this morning (Oh, the beauty of Saturdays) before we headed to Group Therapy for brunch! I've been wanting to visit this cafe for the longest time after seeing Melody's pictures and I'm glad I finally made it there today!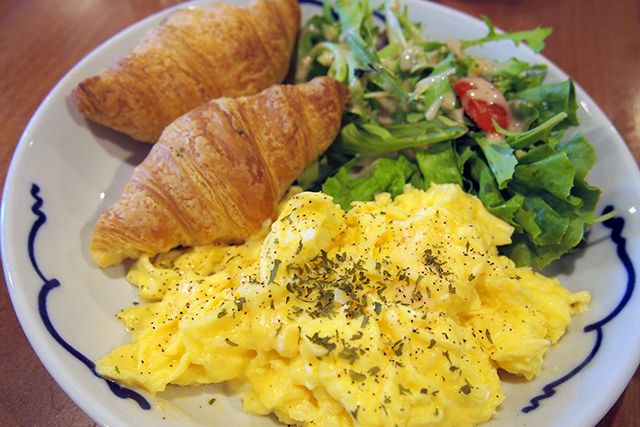 J's scrambled egg combination that was so-so.
J found the croissant too bland, and it was a little pricey for such a simple dish.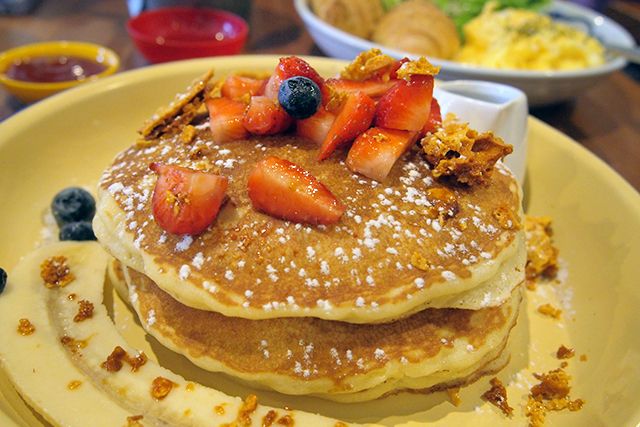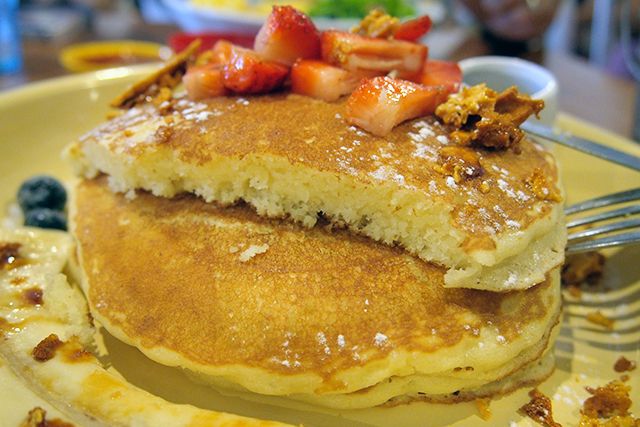 Their pancakes were really good though - Tall, light & fluffy! Tastes just as good as it looks.
What I wore to brunch: The Rosy Outlook Romper (Just stocked at the Orchard Gateway store and coming soon on www.hollyhoque.com) I'm a huge fan of rompers because they are effortless and flattering! Look how it elongates my petite frame making me look slightly taller than I actually am :P The lovely foliage prints and scalloped hem makes it even harder to say no to this darling!
Tell me, how can you not have this in your closet? :P