Furnitures play a very important part in the Scandinavian theme so we are taking our time to look around and find something we both really like. I always shop on impulse so I'm glad to have J around to control me lol. We've visited numerous showrooms and our favourite is Grafunkt! Sneaked a few pictures below :P
Been wanting to visit Second Charm where they give new life to vintage furnitures but haven't found time to do so! Maybe this weekend! I've seen some of their products online and I have high hopes we will find "THE" teevee console there :P
I've been religiously doing research on Pinterest, stalking forums and reading home decor magazines (I like SquareRooms best!). The one that works most effectively for me is Pinterest! It is a great way to keep track of all your ideas and best of all, FOC! :P
Some of the pins from my mood-board! Lots of white and greys, pendant lights and wood <3
As I briefly mentioned on Dayre, this ash blue sofa below is the first and only furniture we've acquired to date and we are very (VERY) happy with the purchase!

(Colour of the sofa is more true to the photo above)
With a 40% discount at $1,799 it was the only sofa we like that was within our budget. The rest that caught our eye costs at least double the price so yay! It was not only a great buy, it is extremely comfy and suits our Scandinavian theme to a T! I can already imagine it against our white wall with a floating photo ledge! <3
You probably wouldn't believe it but we got our sofa from Courts Tampines!!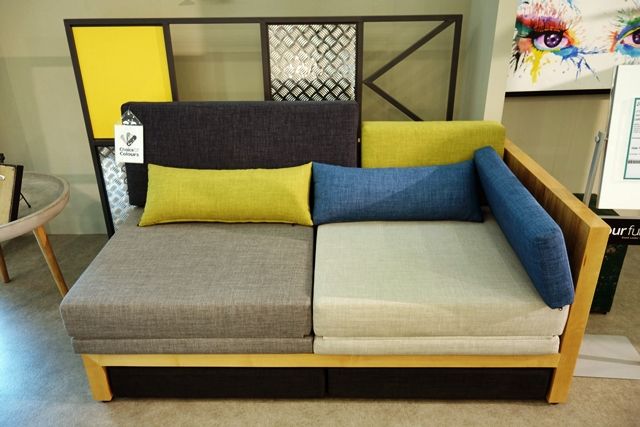 J and I were just looking around at electronics when we walked passed their furniture level and saw all these vibrant and funky fixtures that attracted us! Good job, Courts! & lucky us :D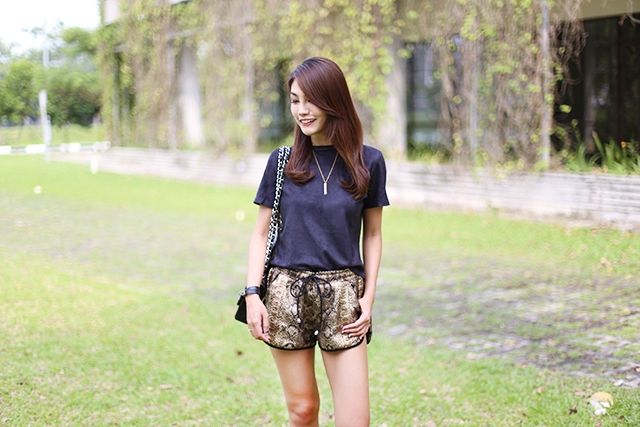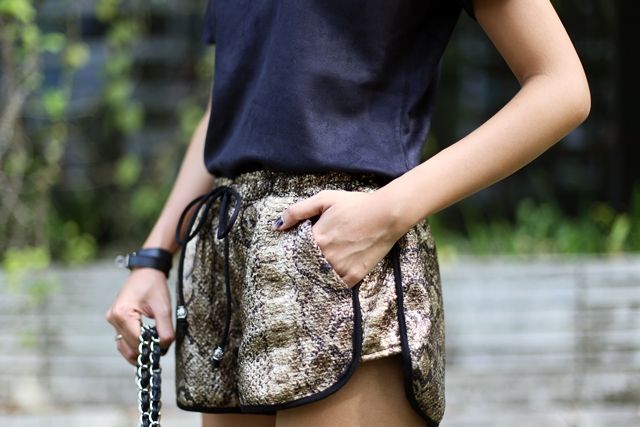 Why of course I had to be dressed in comfort for a day out hunting for furnitures (:
Living On The Suede Top - Black available
HERE
and Snakeskin Siren Shorts coming on Hollyhoque soon!