"Babe! Babe! Quick come over!" J called out to me the next morning. Still half asleep I shuffled my way from our bed to the outdoor deck only to meet our first (Inquisitive) visitor. We sat there and watched it prey for a good 5 minutes before it flew off. What a pleasant start to our 2nd morning in Maldives!
It was still early for breakfast so we decided to take a walk around the resort.
Perks of waking up early includes a gorgeous blue sky and private (Literally) beach :P
Although I think the golden hour contributed most to the soft, warm glow, this is the best portrait J took of me yet and I need to give him some credits on the improvement :P
Mister Missus x
J also went around talking to hermit crabs and insisted I took this picture of him (His hand) and his friend :\
Carefree days
We asked for In-villa breakfast after our short "escapade" at the beach and this came within the next 15-20 minutes - Nicely set up by our butler, Anup.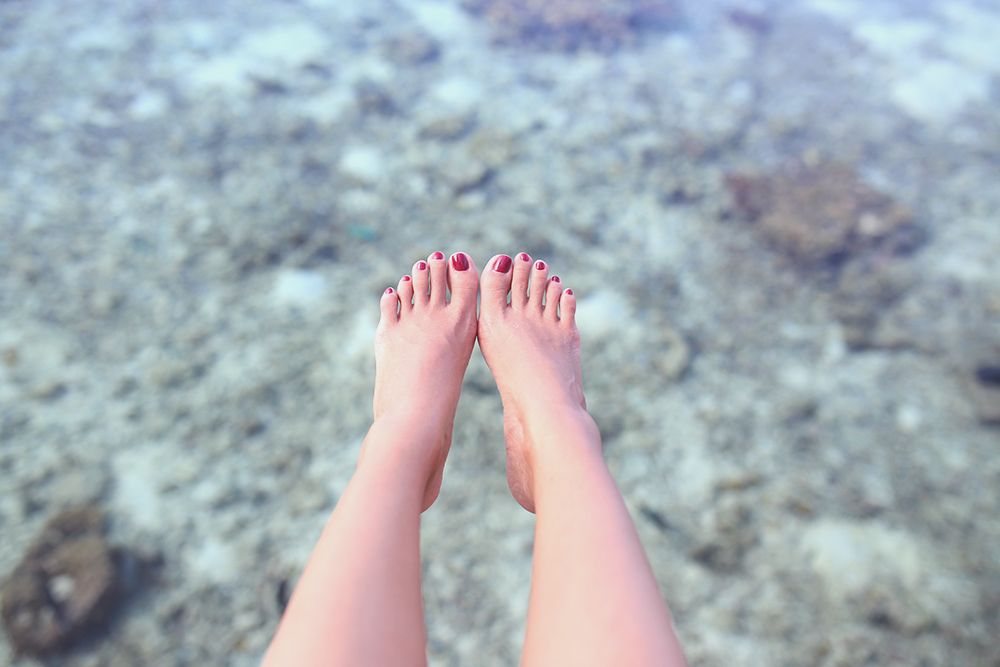 Never thought hanging by the sun deck and fish watching with your other half can be so therapeutic.
<3
Showered and freshen up for lunch (Inclusive in room rate) at the main restaurant.
Love the pasty chef(s) at Adaaran Prestige so much. They surprise me every meal!
Snorkel snorkel
Thanks to Liz's waterproof camera we were able bring them underwater memories back!
I almost forgot how to breathe when I saw this sight. Too much wow.
Strange looking fishes with horns on their "foreheads"
After our afternoon snorkel, off for sharks feeding, had dinner and retired early for the next day of adventures. Sorry for the abrupt ending, I got to rush off!