Continuing from the photo tour of our villa in Bali
here
... Mabs finally came! We were all hiding behind the kitchen waiting to catch her off guard but instead of coming into the living area first, she went to explore the other rooms in the villa ._. This Mr.R (Mabel's boyfriend who was there in Bali with her a day earlier) really fail!! Being the detective Mabs always is, she of course managed to guess what we were up to. So instead of us surprising her, she threw a panic attack right back at us lol!
Dinner that evening was at J's favourite Balinese restaurant - Sardine, Seminyak.
No pictures of the food because I just wanted to enjoy the meal without having to scramble for my camera each time a dish is served but do try the curry clams if you're there! So good, I can possibly finish 3 servings on my own :P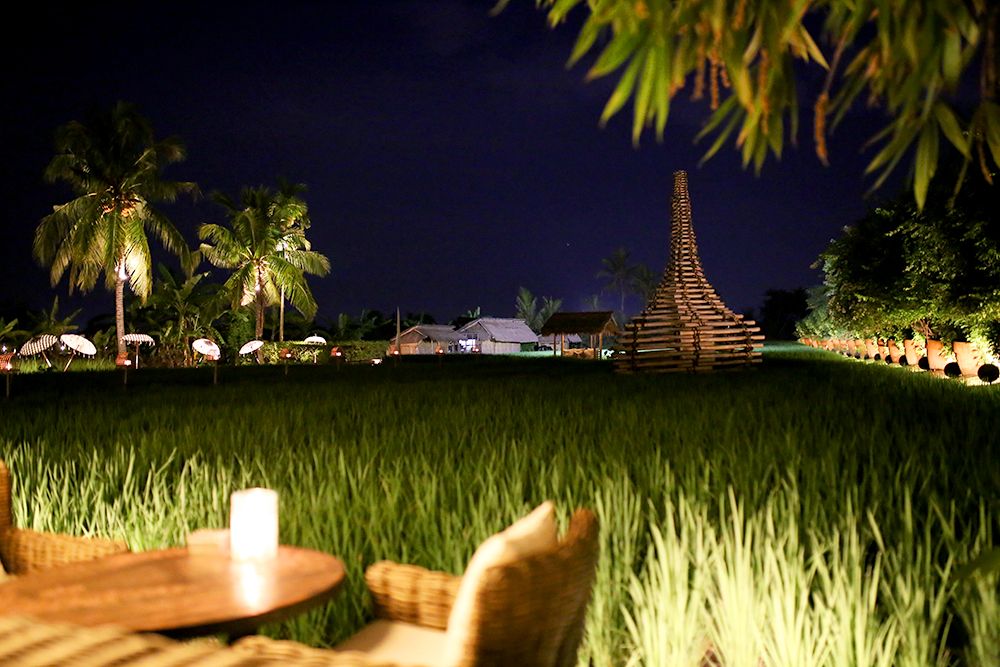 Not forgetting the pretty view we had that was right next to the restaurant!
<3

PS: Splendorous Attention Top as seen on me is sold out again but we've ordered restocks so stay tuned to Hollyhoque's updates if you're interested in getting one!