This is me on a normal day at work. As a co-owner of online fashion retailer - Hollyhoque, I spend a lot of time in front of the computer. Liaising with my Chinese counterparts online, replying to emails, organizing shipment lists and the long list goes on..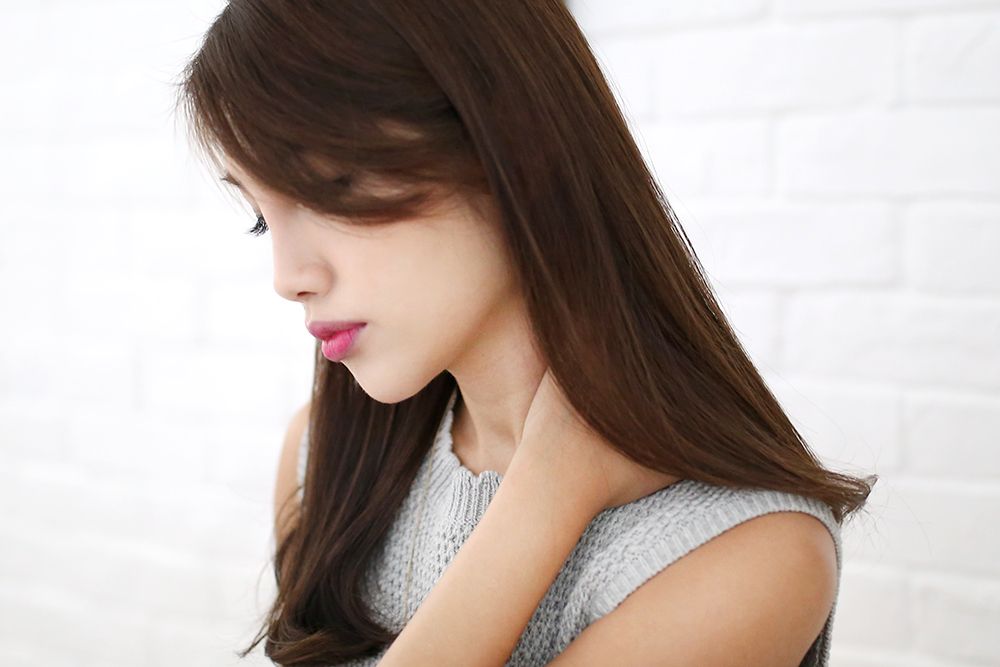 Resulting in constant tension on my neck and shoulders.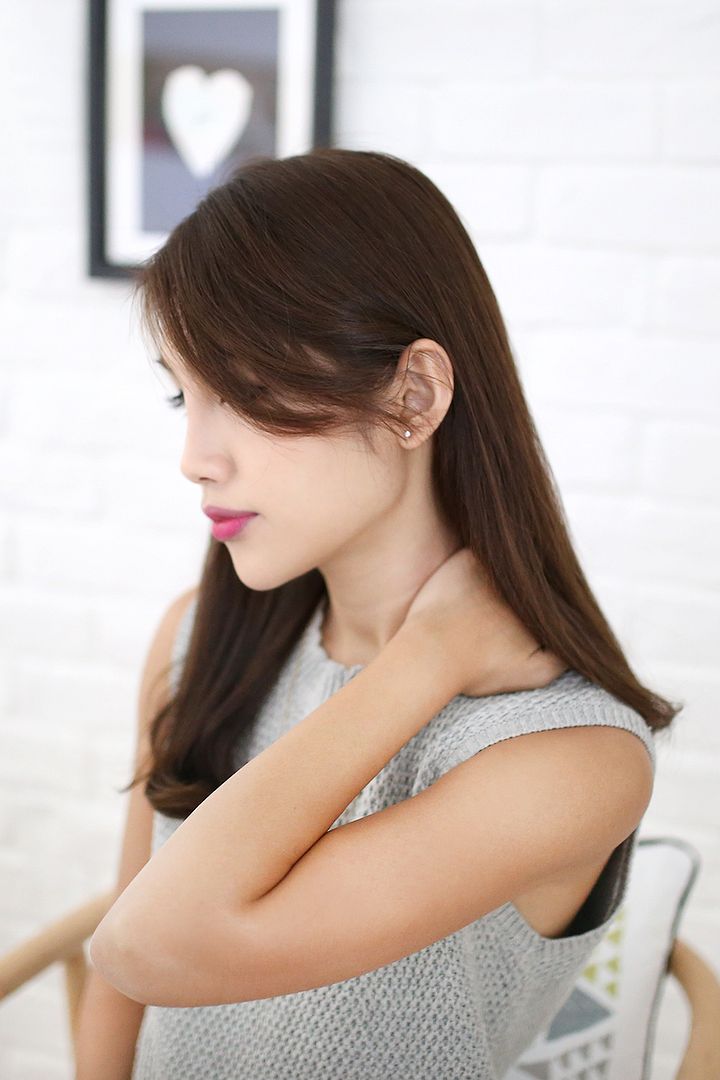 Which is why I often find myself massaging my neck and shoulders like this to relieve the soreness. If you are in the same shoes as me, good news for you today because the latest
Osim's
uMagic Massage Chair is here to provide a therapeutic solution!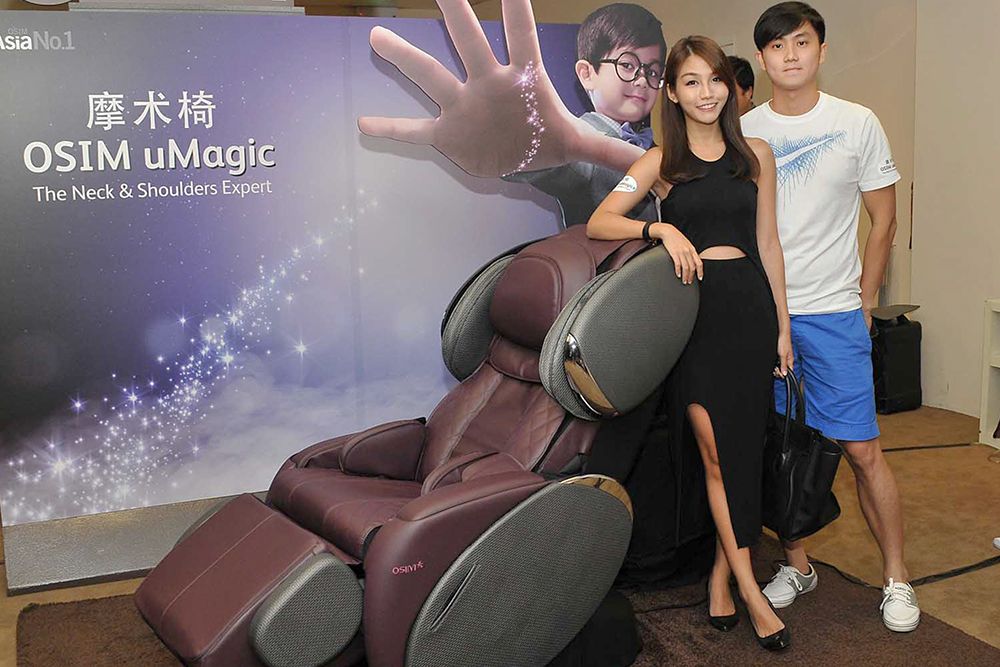 A couple of weeks ago, J and I were invited to try out the Osim uMagic. Honestly, I wasn't expecting anything at all because to me, all massagers are the same. You know.. Rollers, vibrating effects until I went on the Osim uMagic and experienced a wholesome hand-grip massage.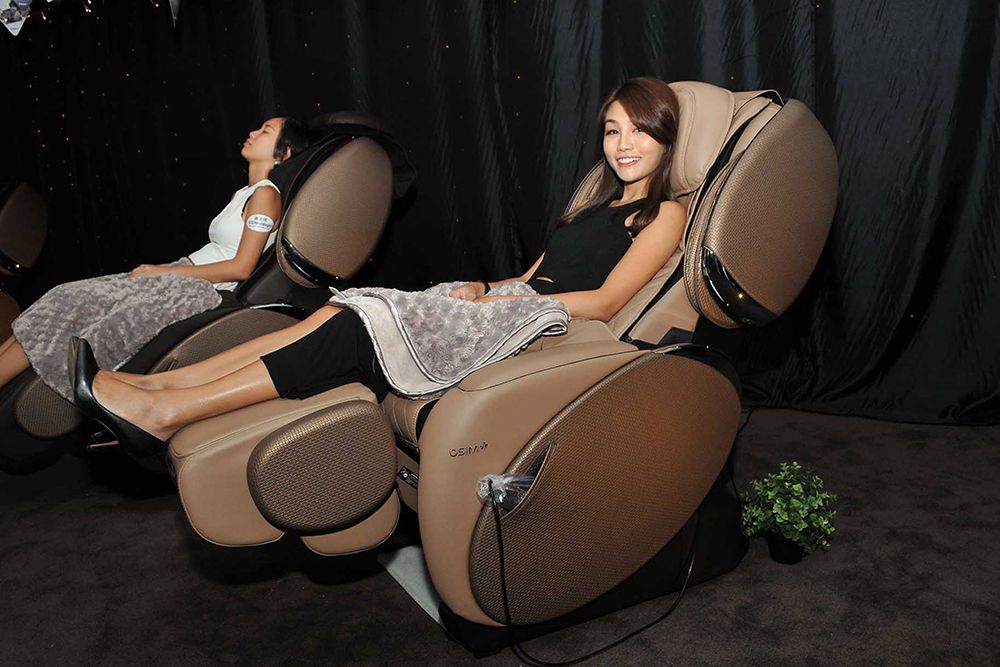 Tried the Magic Moments and Shoulders Delight massage programme and I was instantly sold! The patented Magic Hands Massage emulates the agile hand grip of a masseuse to extract deep seated aches and tension. With the Osim uMagic, we can all enjoy a professional massage at the comfort of our home.
I attended the event after a long day at work and just a short 15 minute on the Osim uMagic offered great relief to my stiff shoulders.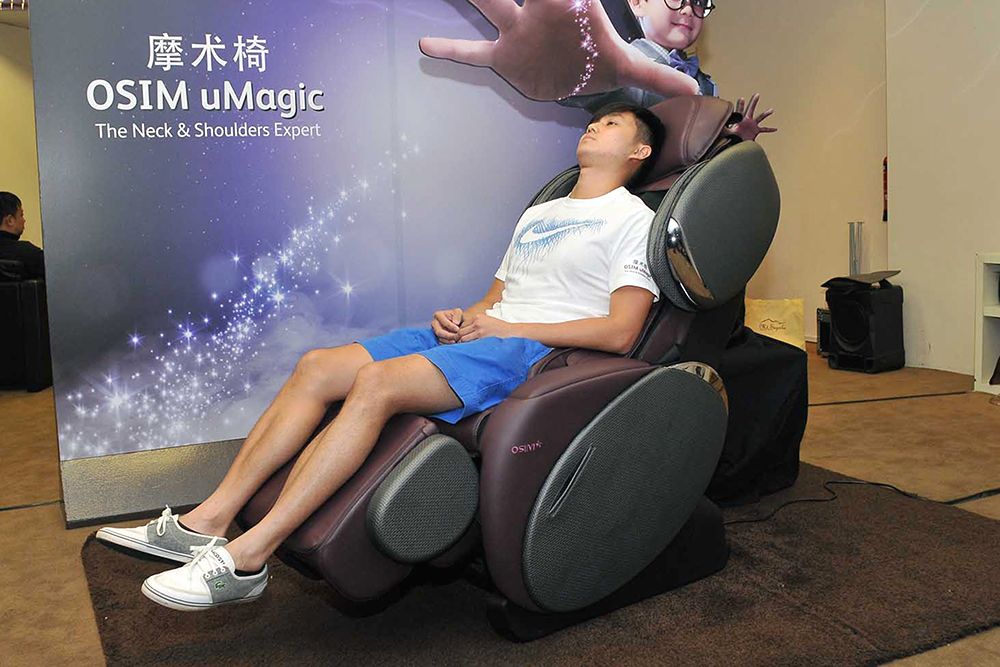 Even J who is very particular about massages gave the Osim uMagic a thumbs-up! Just look at his fascinated face!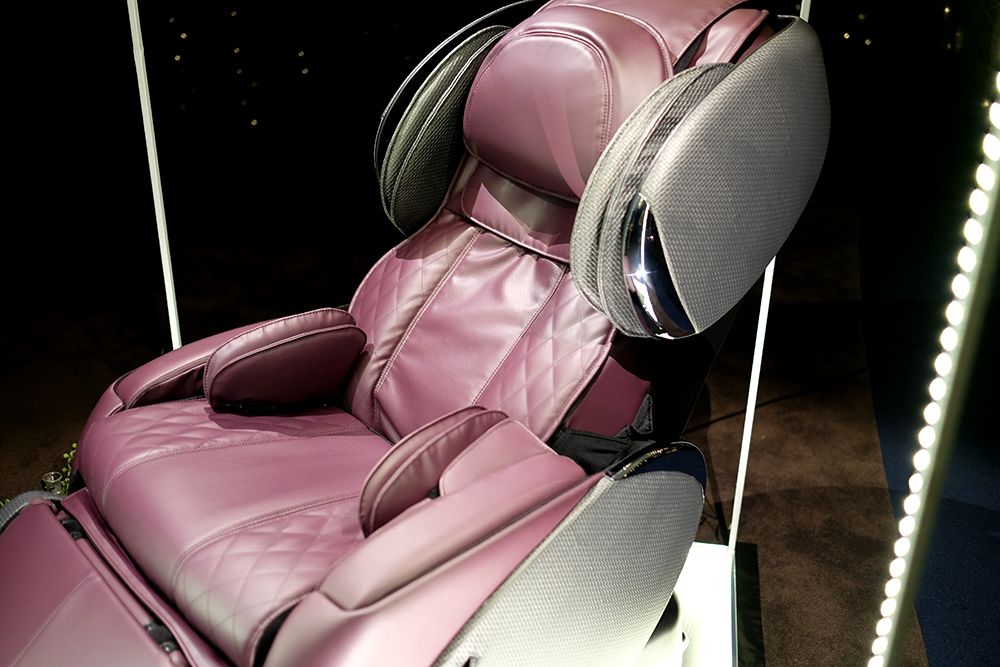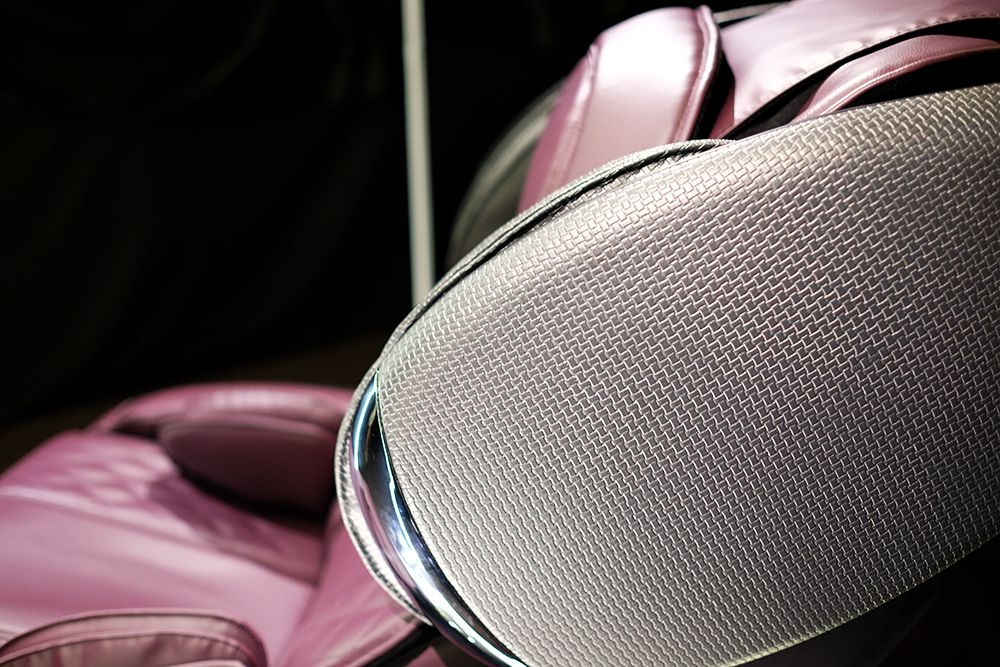 If the functions on Osim uMagic is not enough to wow you, take a look at the chic and streamline design with a touch of polished chrome hardware! Not to mention the super soft quilted leather that makes me heart flutter whenever I brush my fingers against it.
I can already picture how the Dreamy Cream one will look in my Scandinavian themed living room.
Osim
is having an introductory price at $4988 instead of $5288, get yours soon!