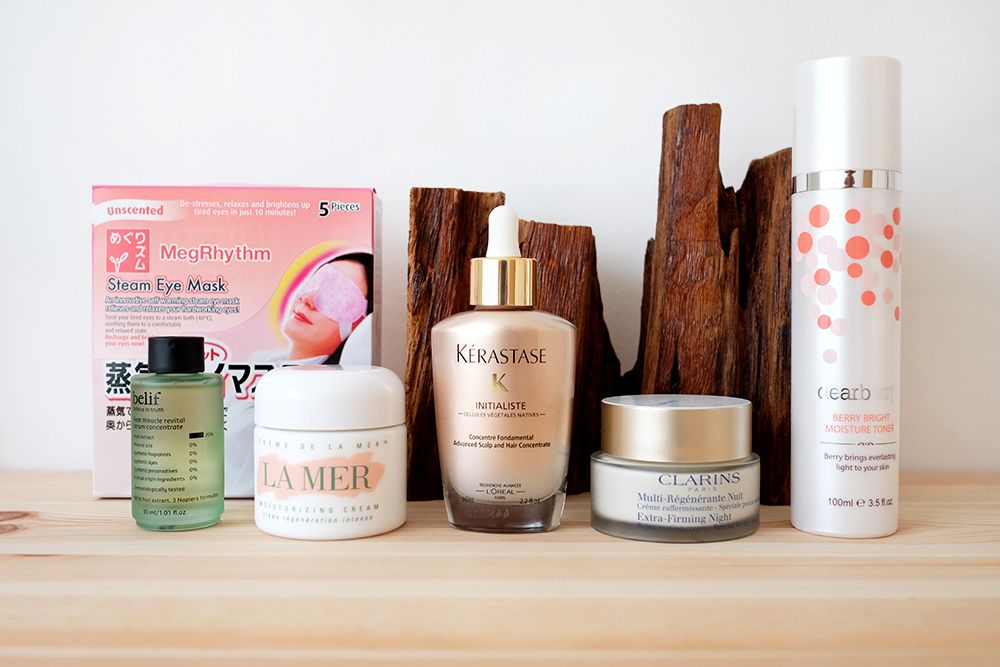 These are the new products I tried in the span of 2-3 months and I'm sharing them because I personally like them a lot! Some are given to me, while some are bought!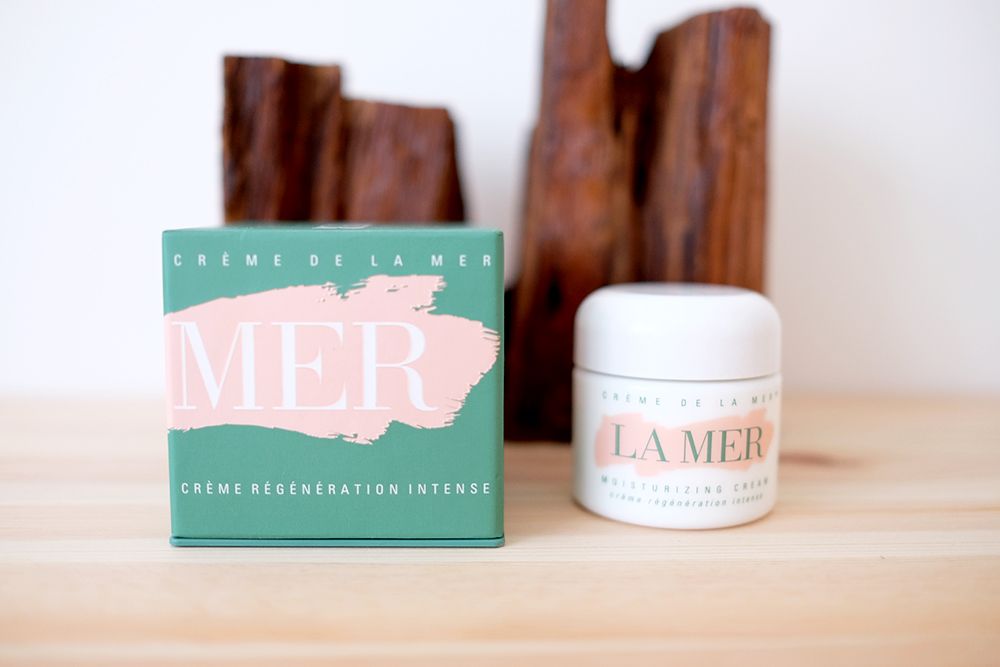 Crème De La Mer
My skin tends to be on the dry side so I'm always on the look out for moisturizers. This is the most expensive moisturizer I own (~S$370) but it is also by far the most perfect. I use it every morning after showering and leave it on for about 10-15 minutes before I apply make-up. My skin feels instantly hydrated easing make-up application! The skin around my nose used to be flaky but ever since I started using this, I don't face this problem any more! I also read somewhere that this cream is efficient in keeping the skin hydrated for 6 hours in-flight so I decided to test it on my latest trip to Guangzhou and I was blown away! At the end of the flight, I didn't experience tightness on my skin like I used to, instead, it felt plump and supple - Never boarding a flight without this magical broth, ever.



It is a very thick cream and lightly scented. You are to take a pea sized amount and rub it between your fingers until it is almost clear to activate the ingredients then gently pat it all over your face. It takes a while to master, but once you get the hang of it, you're good for life.


MegRhythm Steam Eye Mask

This was included in the Nuffnang goodie box I received last month and I tried it the night I got it! Great for someone that is glued to the computer more than 9 hours on a normal work day. I found the warm steam to be super comforting though my lash extensions were a little in the way :P


Dearberry Berry Bright Moisture Toner

Received the full range of Dearberry's newly launched skin care range a couple of weeks back and I'm pretty impressed with their toner!


Unlike most toners that has texture like water, the Dearberry toner is slightly syrupy and I love how it feels on my face! Locking in moisture without any stickiness. Oh and don't get me started on its sweet berry scent. Each time I apply it, I feel like I am walking through berry dreamland.


Clarins Extra Firming Night Cream (Special for dry skin)

I'm hitting mid 20s soon and after hearing horror stories about how skin losing its elasticity after 25, I am constantly searching for a good firming cream and stumbled upon this when I was shopping at the airport while waiting for baggage clearance.


I sleep in an air-conditioned room every night so keeping my skin moisturized before I go to bed is very important. This is the last product I apply on my face every night unless I am masking. It has a smooth and creamy texture that spreads easily, also smells really good! Most importantly, I wake up with soft springy skin the next morning. Although this product works pretty well as a moisturizer, I haven't seen any firming benefits despite having used this for 2+ months.


Belif Peat Miracle Revital Serum Concentrae

Like the MegRhythmn Steam Eye Mask, this was also included in the Nuffnang goodie box! My first experience with Belif and it is surely a great start! With Peat extract as one of its main ingredients, this serum allows better absorption of other products you apply to your skin. I alternate between this and Biotherm's Life Plankton Essence every night.



I am usually not a fan of herbal scents but this surprisingly smells very refreshing! The consistency of this serum is thick and very smooth and although it leaves my skin deeply hydrated, it also feels slightly sticky after application - If this bothers you, you'll have to pat it a little more and wait for awhile.


Kerastase Initialise
Advanced Scalp and Hair Concentrate

This concentrate is a leave-in treatment that thickens hair and makes it more resistant to breakage. Some time last year, I found my hair to be thinning and shedding more than it should, I tried multiple hair loss shampoos and treatments but none worked at well as the Kerastase Initialise - My hair still sheds when I shower now but it is a healthy amount and I definitely saw improvement.