The games are approaching and in effort to rally support for our very own Team SG athletes, TeamSG will again be collaborating with apparel retailer, Giordano, to launch a series of RED Team Singapore collection!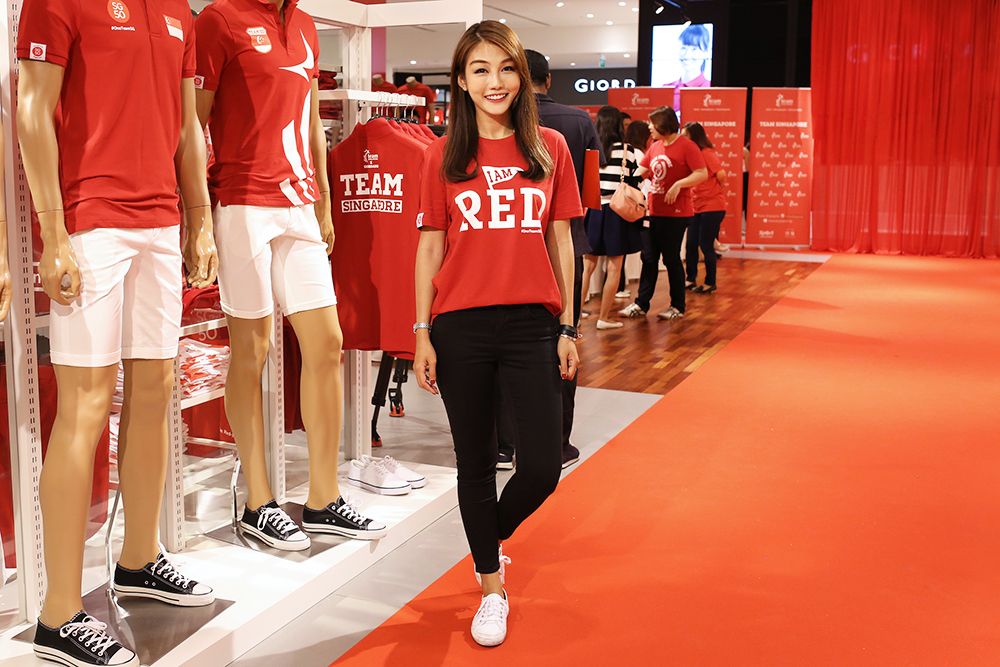 Happy to be present at the Team SG x Giordano collection launch that took place at their flagship store (Suntec City Tower 5). Like what Giordano is widely known for, the tee I was wearing is extremely soft and comfy!
Other than T-shirts, the collection also features polo tees and SG jerseys!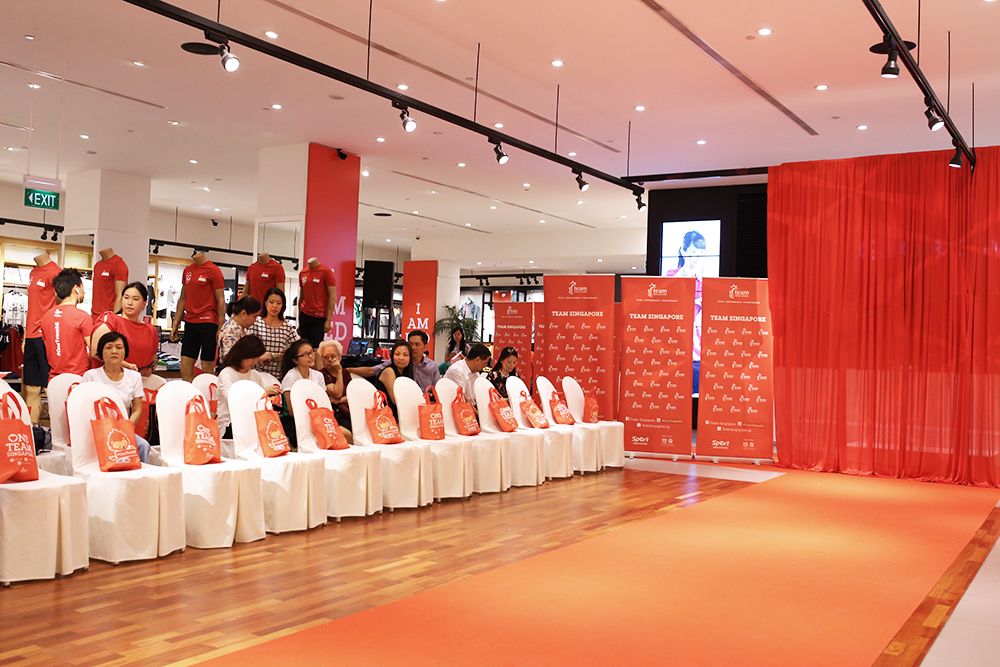 What got me really excited was the brilliant performance by the little kids from Sino Wushu. *Insert heart eyes emoji*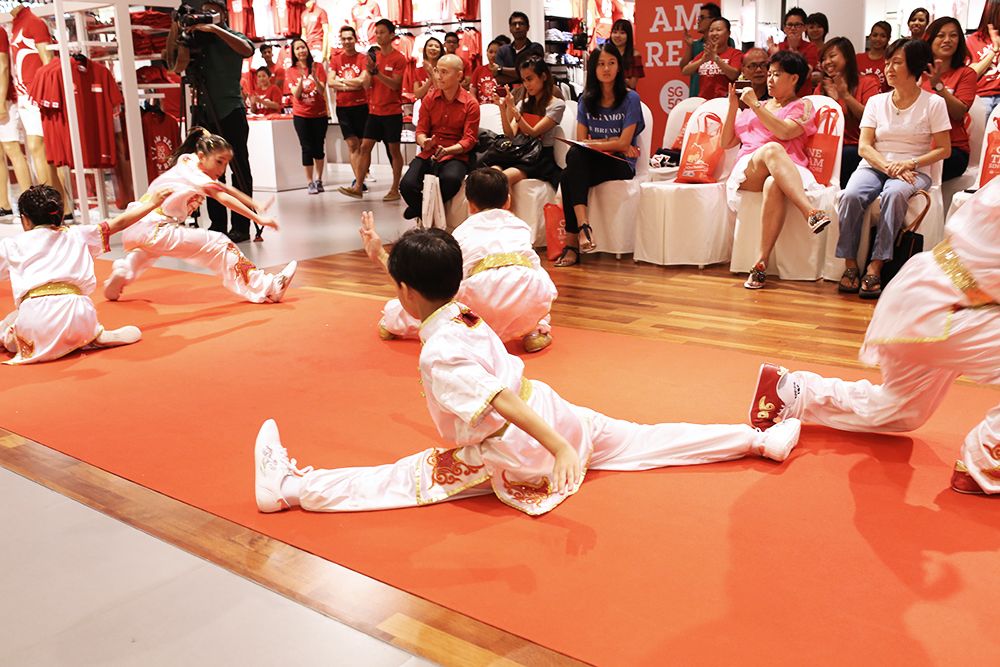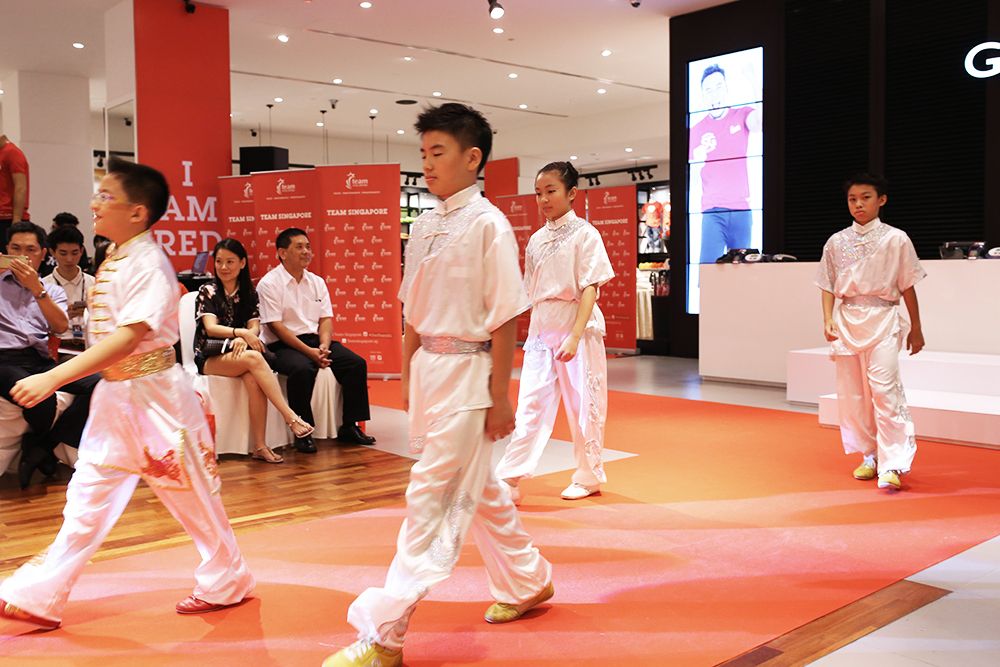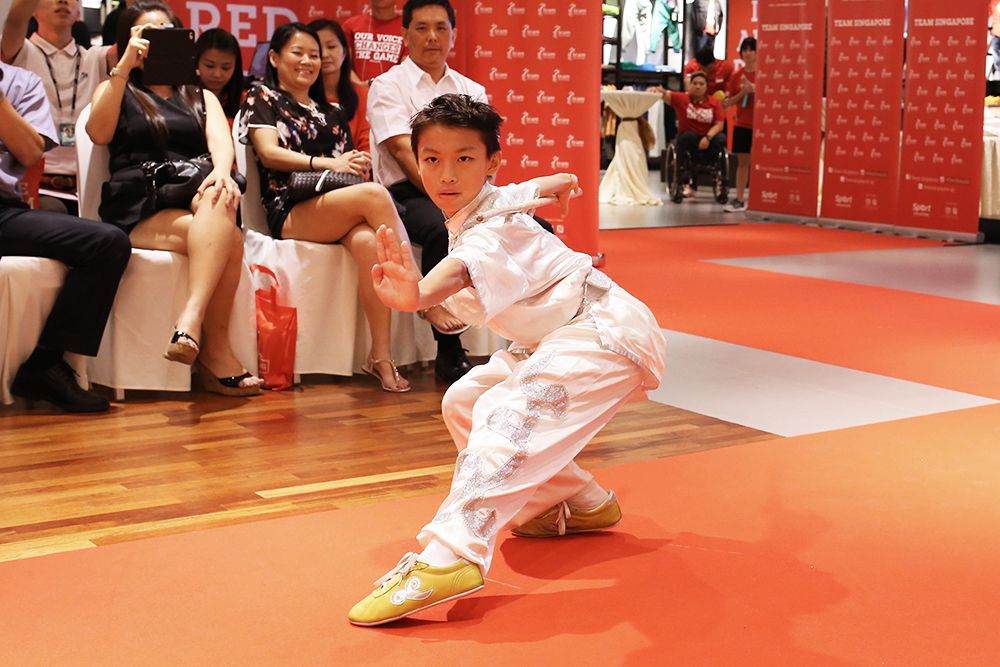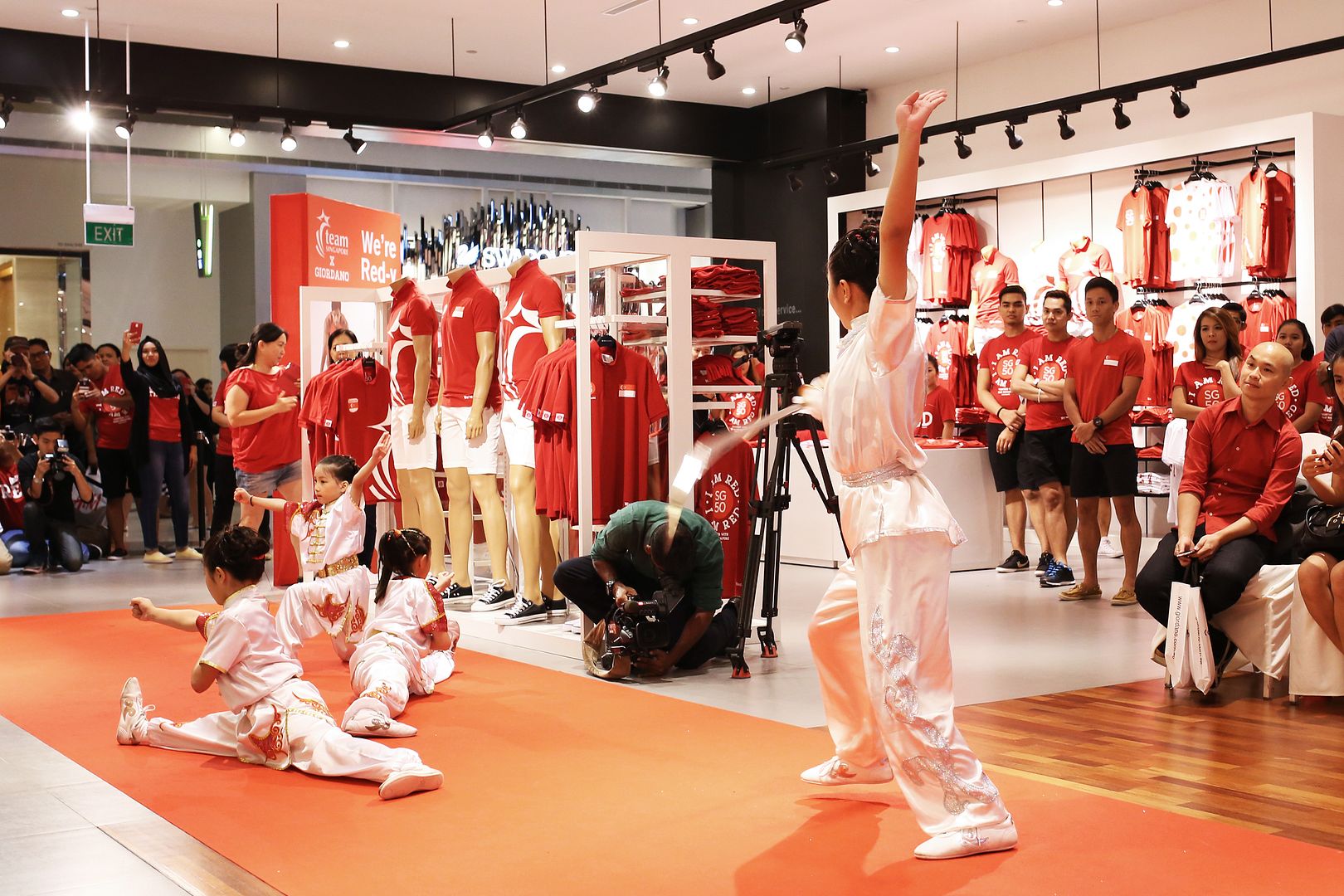 After the brilliant performance by the kiddos, it was time for 5 of TeamSG's top athletes to showcase the new collection!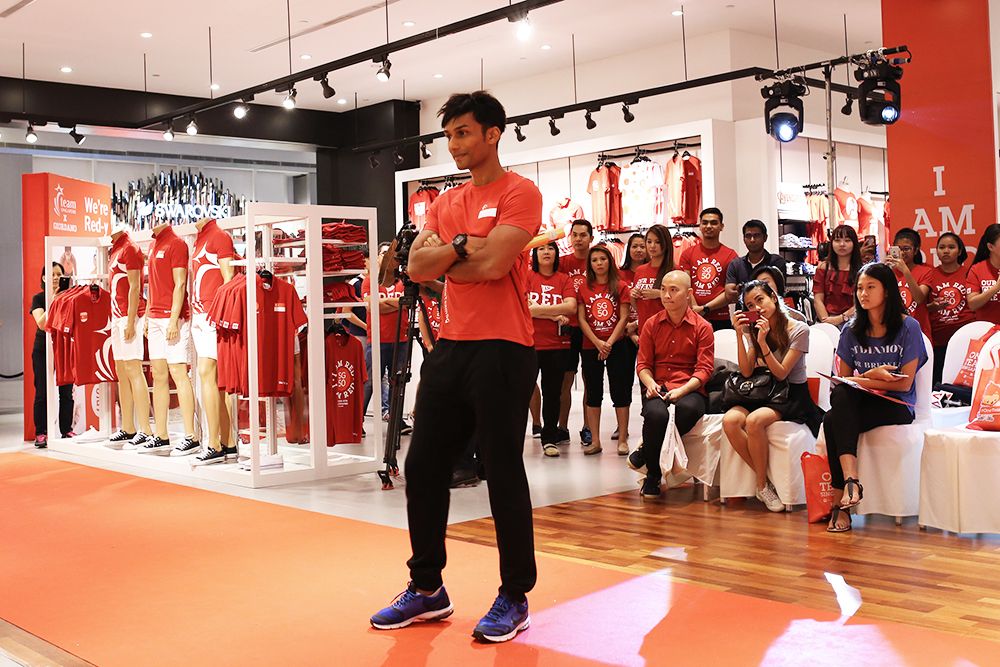 TeamSG Sprinter: U K Shyam
Fastest man in Singapore to date
TeamSG Wushu Exponent: Tao Yi Jun
World Champion 2011 and Gold medallist in 2011 SEA Games
TeamSG Gymnast: Lim Heem Wei
Olympian Gymnast in 2012 London Olympic Games
TeamSG Waterpolo Player: Lim Yao Xiang
Gold Medallist in the 2013 SEA Games
TeamSG Para-Swimmer: Theresa Goh



The collection not only include accessories such as umbrellas, caps and scarves, it also carries junior wear as seen below!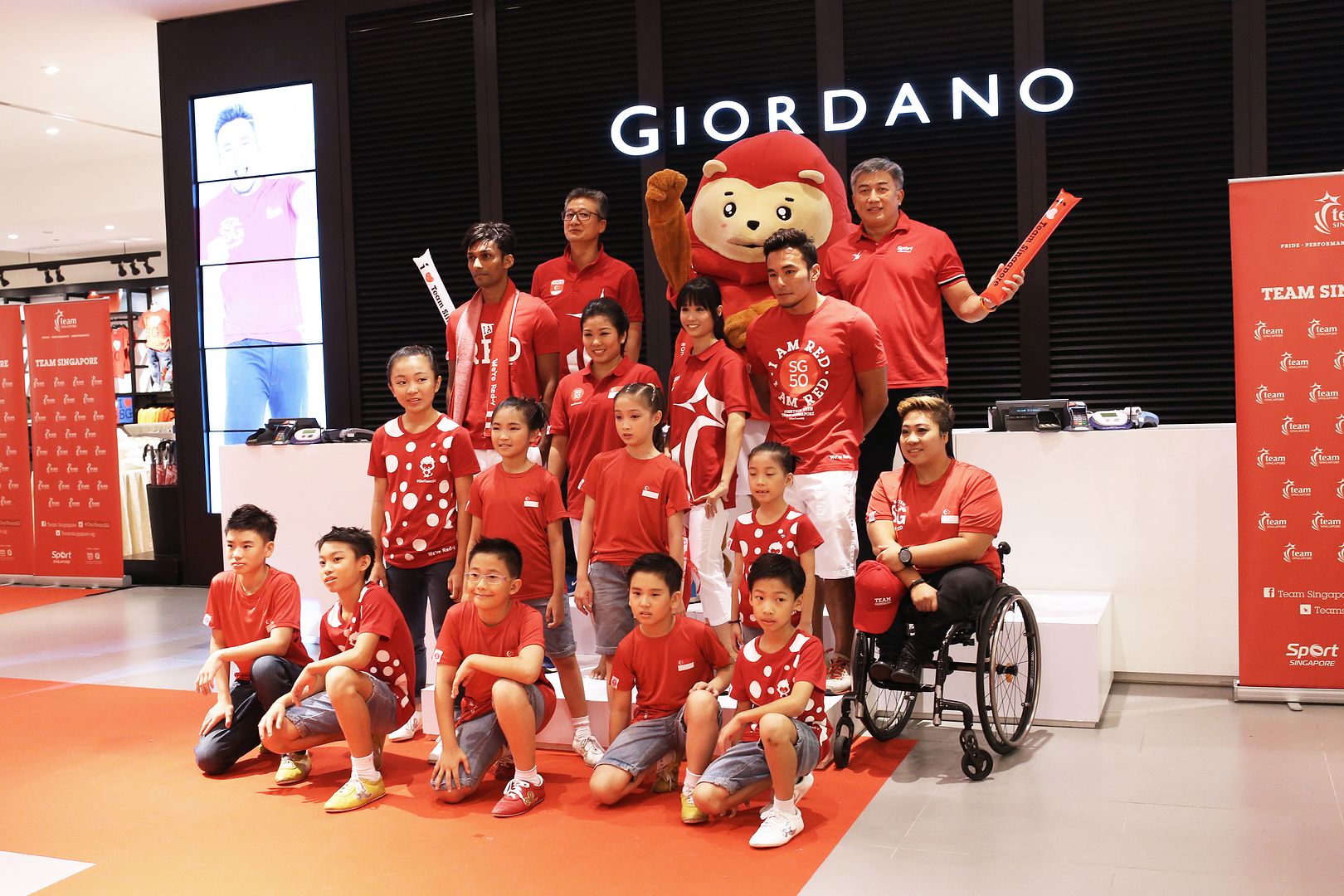 Let's all get Red-y as we gear up to support our Team SG athletes at the Games!
Also stand a chance to win $80 worth of TeamSG limited edition premiums!
1) "Like" Team Singapore Facebook Page
HERE
2) Take photo of yourself wearing ANY design from the TeamSG x Giordano collection
3) Write a supportive message and hashtag #OneteamSG
3) Email it to teamsingapore@sport.gov.sg
4) TeamSG will then upload the selected entries on their Facebook page under "TeamSG x Giordano Facebook Contest Photo Album" for voting! Photos will be uploaded every morning at 9AM and evening 5.30PM from 25th May to 16th June, 2359 hours. Top 3 with most "likes" wins!
Results will be released on the 19th June.
PS: Users can share the photos to gain "likes" however results are based on the "likes" of the original uploaded photo (: