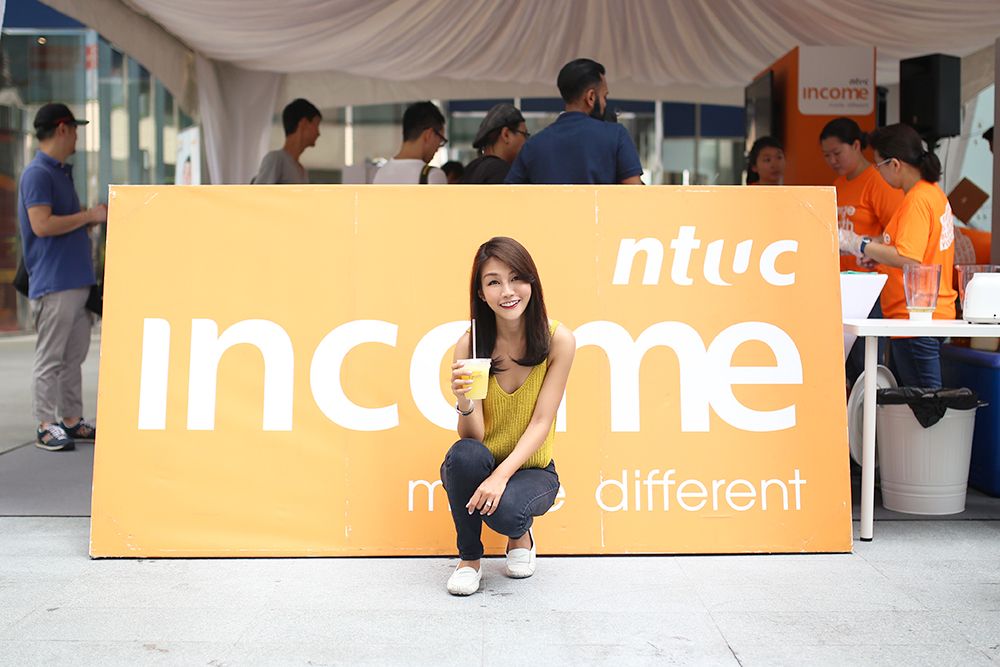 NTUC Income is implementing a series of initiatives aimed at encouraging Singaporeans to adopt a healthy lifestyle and rewarding those who stay healthy. The initiatives come under Orange Health, which comprises a health screening provided at a special rate and a mobile application to make it easier for one to keep track of his/her health status.
I took some time off work last week to visit their first activation event at Raffles Place and I had much fun "cycling" my way to yummy juices!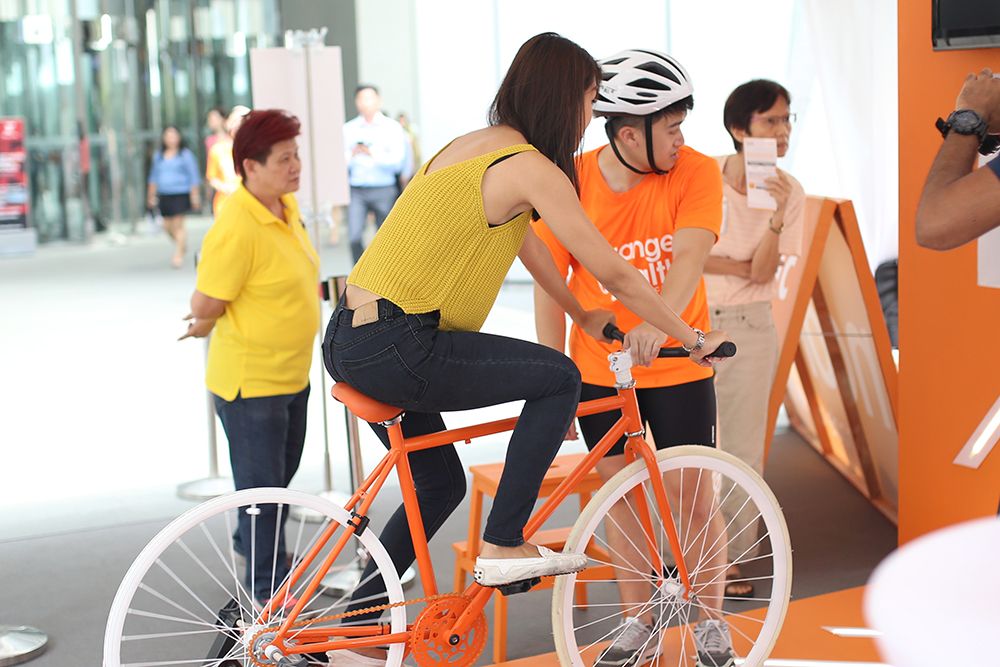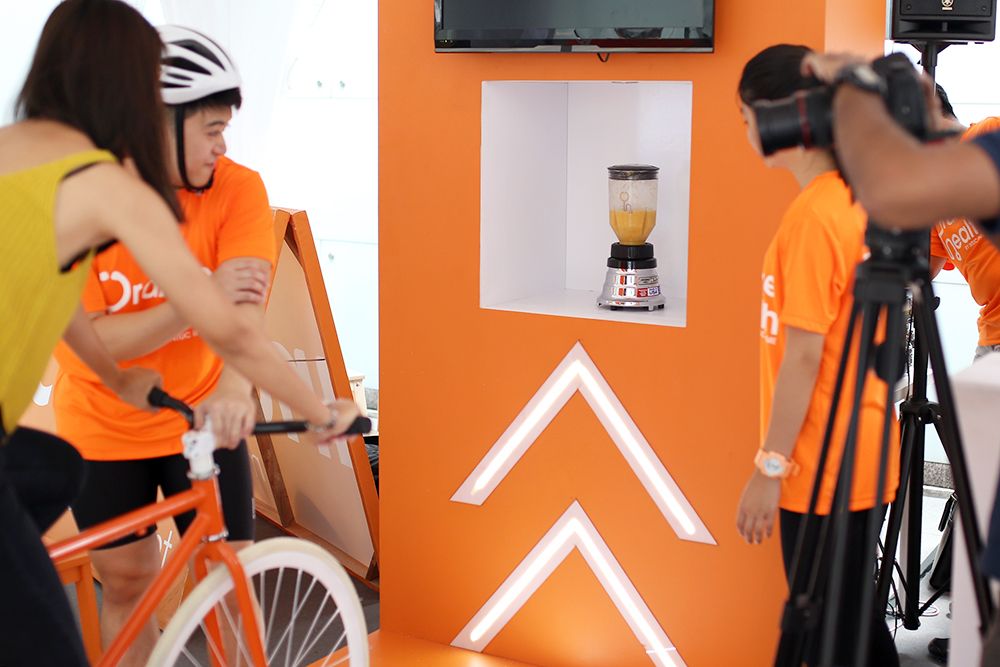 Blending my juice as I cycle!! Definitely a novelty to me haha.
My reward for working out on the bike!
The Orange Health Event will take place at Maple Business City on 10 July so pop by if you are around the area!
I also went for the Orange Health screening at a special rate of $15 and you can book an appointment
here
.
Besides the activation event, Orange Health also launched an app that keeps track of your health by making it easy to manage your medical information and fitness goals. If you are a caregiver, you can also choose to get alerts if a loved one forgets to take medication.
The health practitioner was very skilful and made the process as painless as possible.
The Orange Health screening basically tests for 4 things: BMI, Cholesterol, Blood Pressure & Blood Glucose. My results were out in 6 minutes or so and all information will be kept private and confidential.
If you are a NTUC IncomeShield policyholder and pass all 4 checks, you'll receive a $50 CapitaMall shopping voucher - How awesome is this?! Go for health check and still be rewarded with shopping vouchers?
For non-NTUC Income policyholders, you get something too if you pass all 4 checks - $50 discount on first - year premium should you decide to sign up for Enhanced IncomeShield.
Register for you screening
HERE
!
I unfortunately failed the health check because of my low BMI, but I will look into gaining some muscle mass and take the test again!!

I find these initiatives by NTUC Orange Health really beneficial to the public and staying healthy is really important. There was a period in my life when I stopped exercising and ate at irregular hours resulting in me falling ill very frequently. I had to visit the doctor's a lot and I couldn't function at work properly because I was perpetually ill and trust me, this feeling sucks. These days I go to the gym regularly and include more fruits in my diet - I definitely see a better change in my health.


Thanks for rewarding the public for keeping healthy, Orange Health! (: