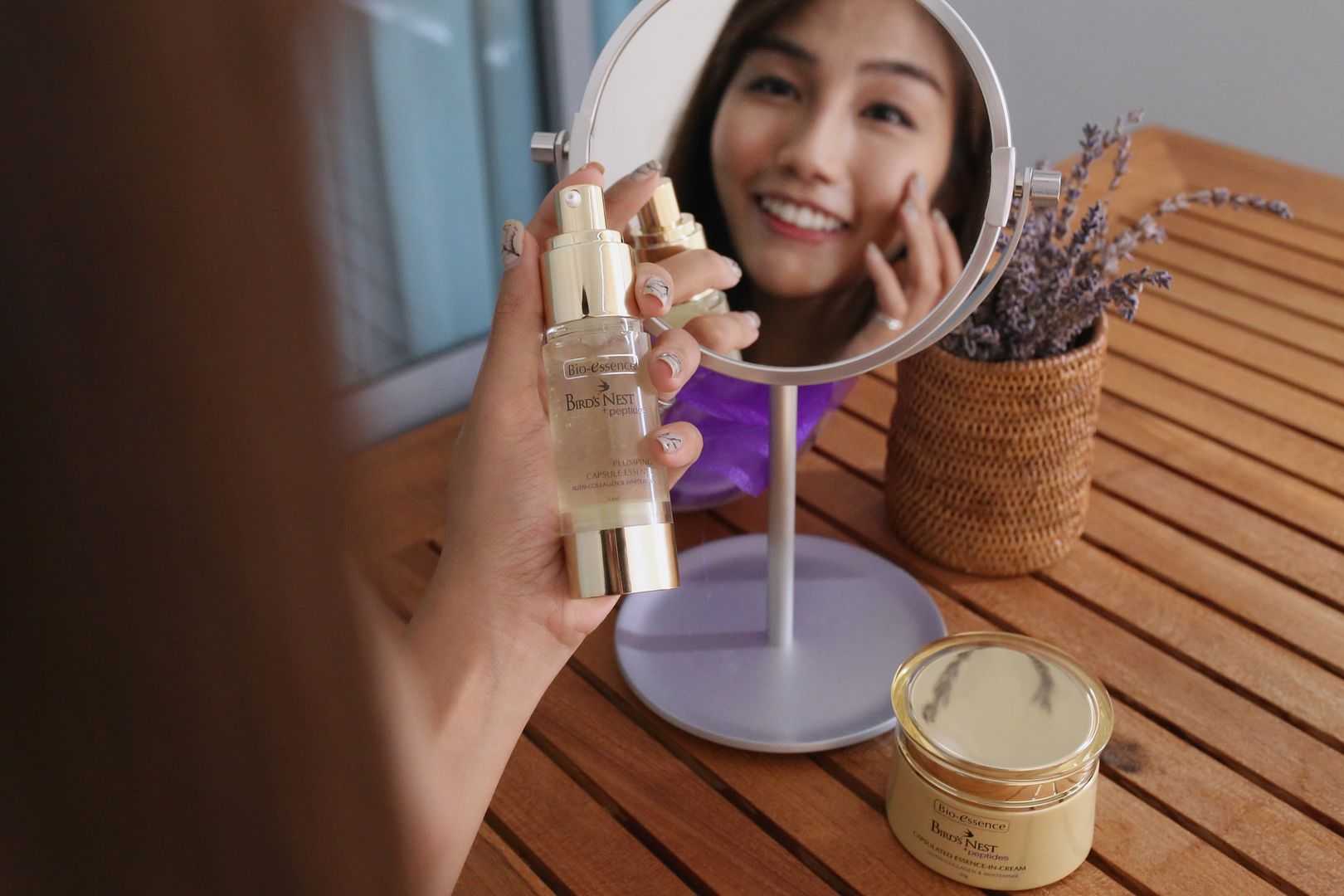 I'm sure we've all heard about the beauty benefits Bird's Nest brings and they are undoubtedly, a woman's best friend!
Bird's Nest contains a high concentration of up to 85% water soluble proteins, amino acids & epidermic growth factors that promote cell growth & tissue repair. With high glycoprotein content and anti-oxident properties, Bird's Nest helps to slow down the aging process & restore youthfulness. To add on, minerals such as calcium, sodium, potassium found in Bird's Nest increase the body's resistance against diseases & enhances skin immunity, making it possibly the best nourishing ingredient for skin care.
I will soon enter the pre-aging phase in a couple more years. Sounds depressing but this can actually be prolonged and prevented if we use the right products!
Thanks to Bio-essence (& Nuffnang of course), I got to try out 2 products from their Bird's Nest series which now includes Bio-Whitening Peptides for intense nourishment.
The Bio-Whitening Peptides is made up of a chain of 9 amino acids and naturally exists in our bodies. Because of its micron size, it can penetrate the skin's protective barriers to get to the deeper layers and break down easily.
By applying Bio-Whitening Peptides on our skin, we are signalling it to think that it has enough melanin and stops further production of pigmentation. It is also known for its whitening function as it prevents skin darkening!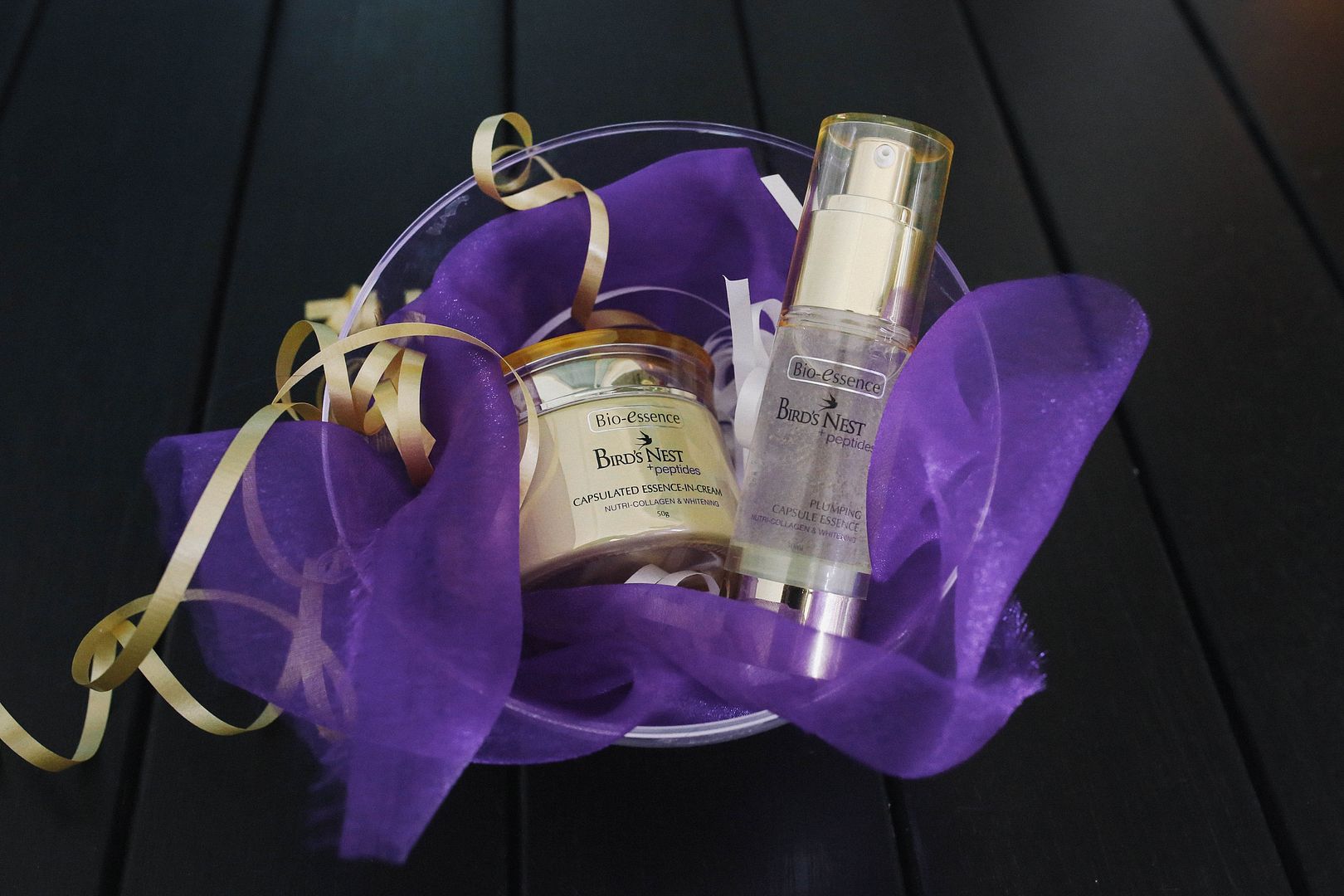 Essence-In-Cream, $36.90 & Plumping Capsule Essence, $39.90
On top of Bird's Nest and Bio-whitening Peptides, these 2 products also contain collagen capsule essence that makes skin appear firm, taut and smooth! As we get older, collagen in our body reduces resulting in decreased suppleness and smoothness in our skin. However, these signs of aging can be slowed down if total body collagen levels can be constantly replenished.
The Plumping Capsule Essence is very light and almost weightless yet it intensely moisturises my skin.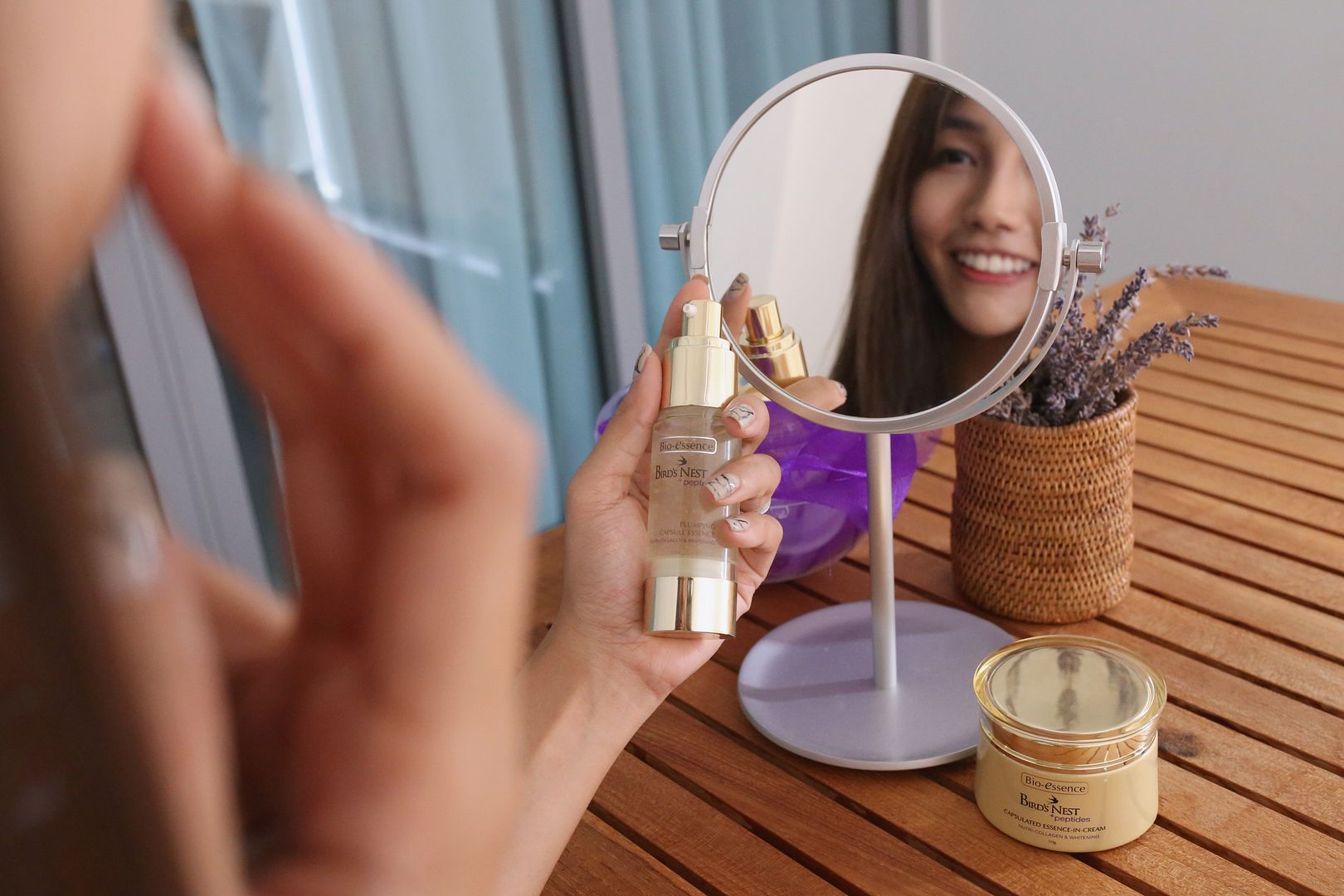 I also love how it gives my skin a slight sheen after application - Sort of like a makeup base except with more benefits for the skin!
Needless to say, this goes to my morning routine, after I cleanse and tone my skin, and right before I apply my BB Cushion/foundation!
The Essence-In-Cream is filled with collagen capsule essence that breaks upon application to release concentrated essence which helps to firm and moisturise skin.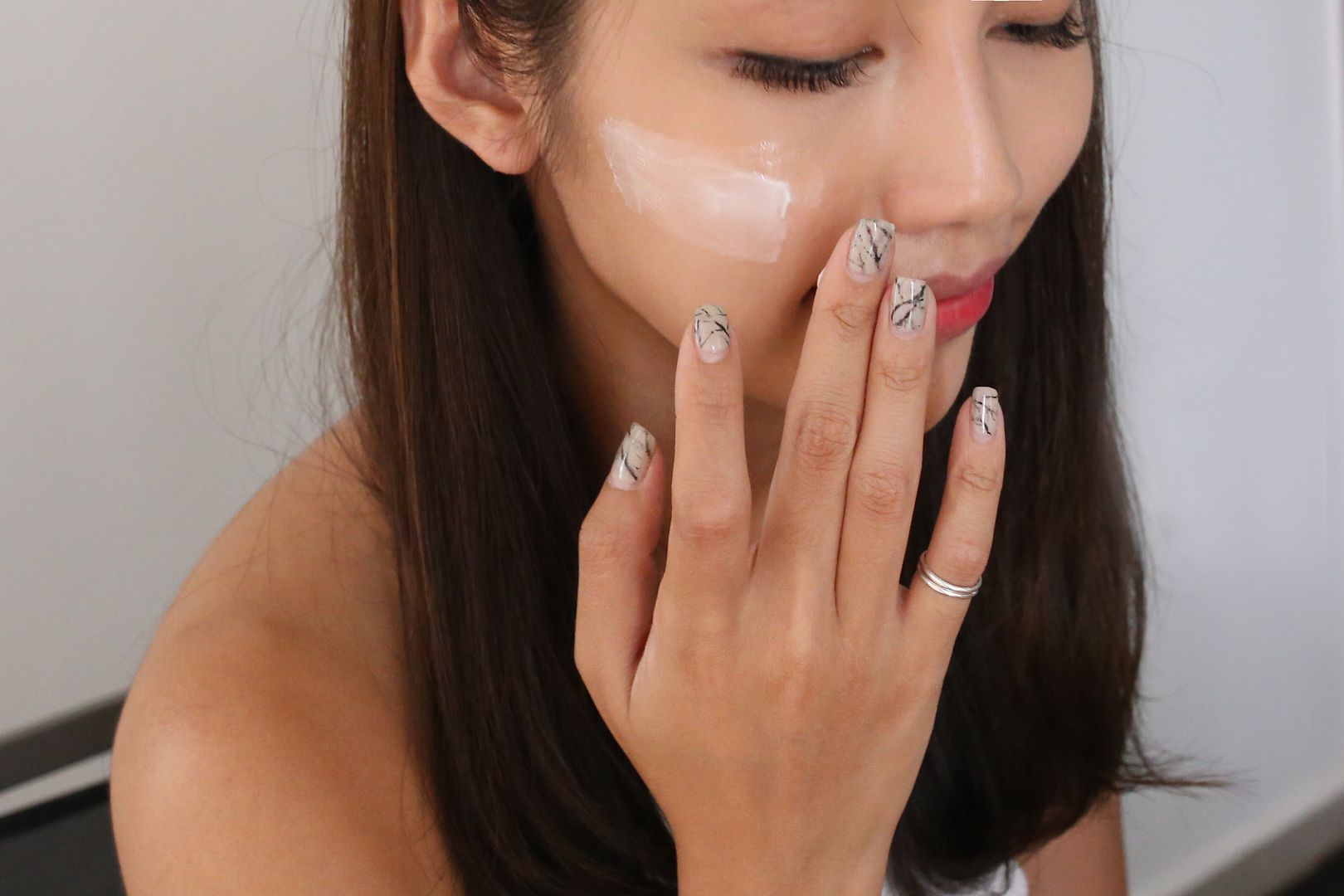 It has a creamy texture and glides on to my skin very easily!
I love moisturisers and if I'm at home the whole day, you'll find me spamming creams on my face and neck every 4-5 hours. My skin is on the dry side so I really love the feeling of having deeply hydrated skin.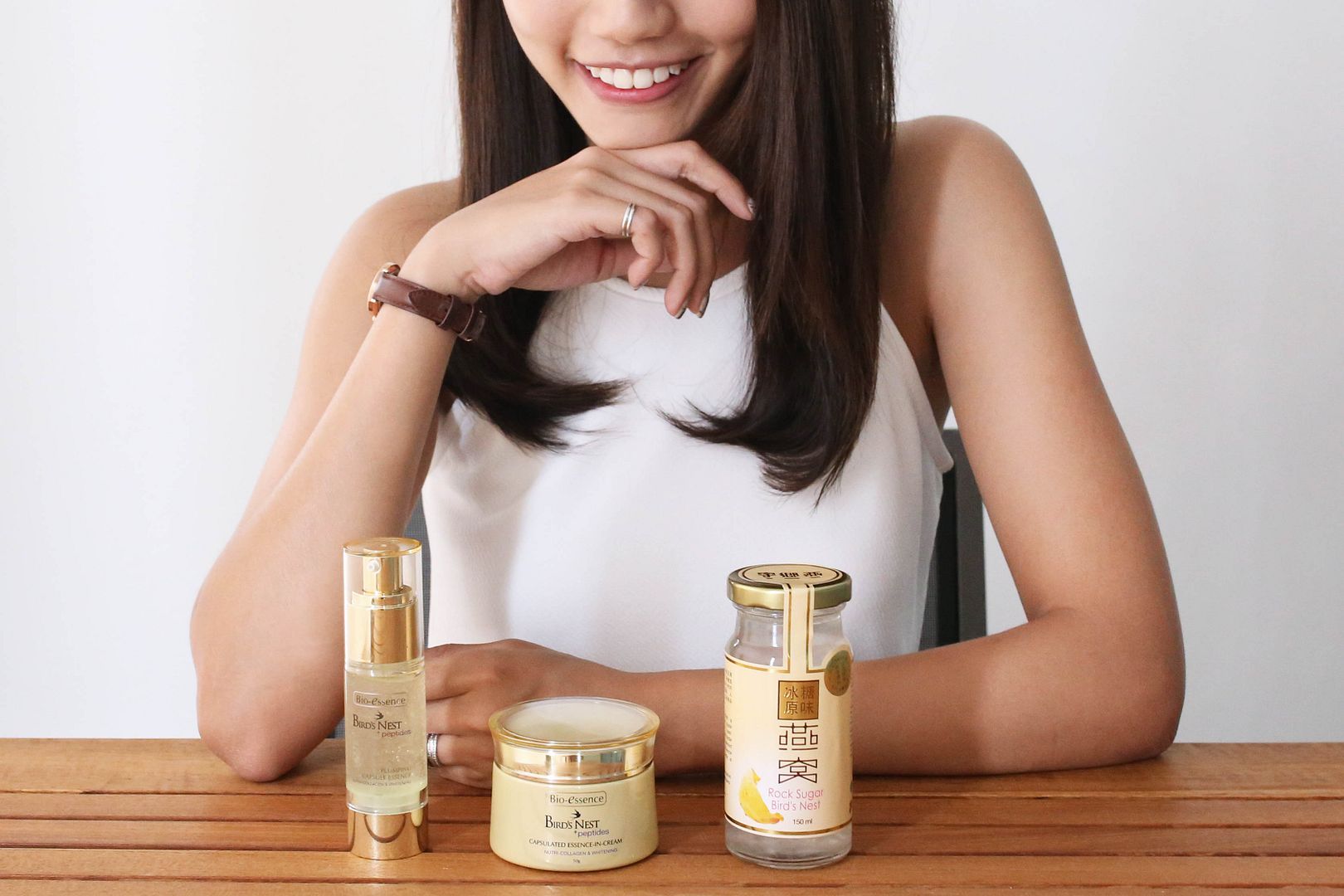 Now enjoy these products at a 15% discount at Watsons, Guardian & NTUC!
(Valid until 7th October)
Essence-In-Cream -
$36.90
$31.35
Plumping Capsule Essence -
$39.90
$33.90
Receive a bottle of complimentary Yu Xiang Yan Rock Sugar Bird's Nest 150ml (Worth $18, while stocks lasts) when you purchase a Bird's Nest + Peptides Perfect Cleanser and Essence In-Cream OR Plumping Capsule Essence at selected Watsons outlets!