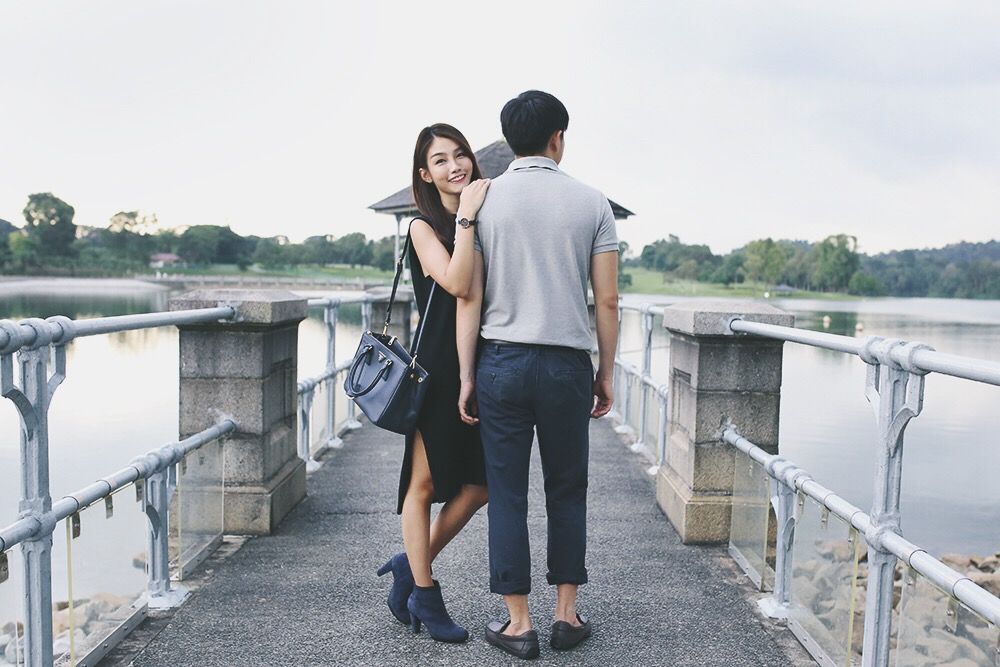 As many of you may know, J is the other half of Hollyhoque and he has been in the business ever since he completed National Service. There are many perks of being our own bosses and one of it is the flexibility to wear whatever we want to work.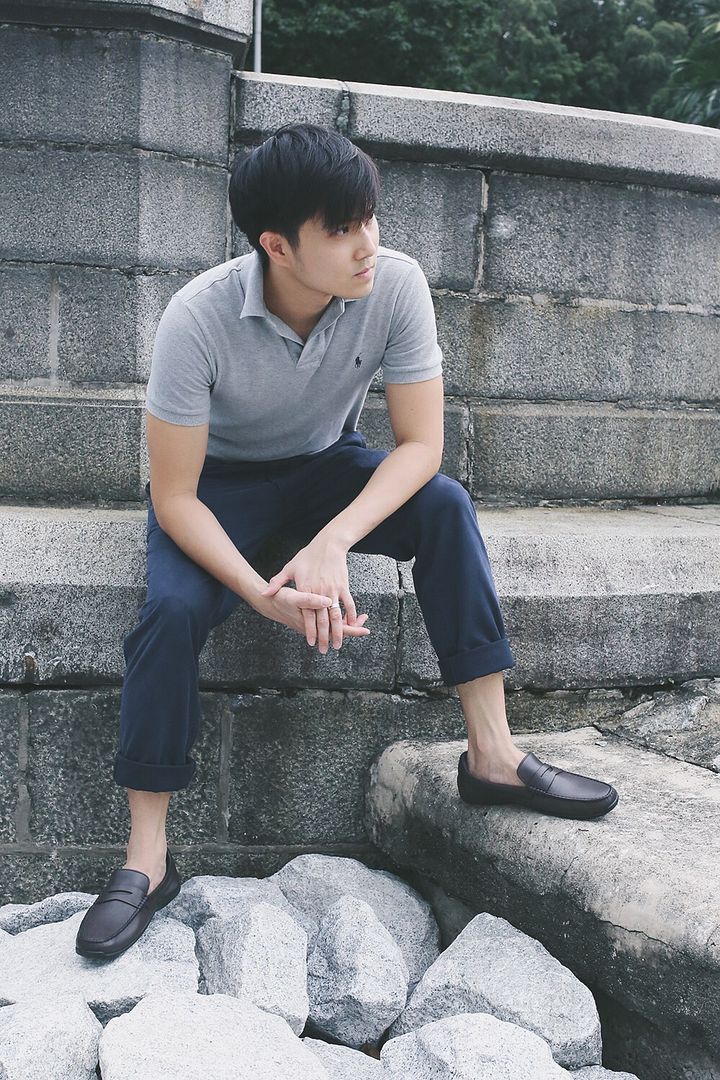 Besides spending long hours in front of the computer, J is also in charge of the logistics which means that on some days, he'll have to spend a good amount of time on his feet so wearing the right footwear is very important.
Geox
is a premier Italian footwear brand that is known for its invention of "the shoe that breathes" - More on that later.
The design of this shoe is not only sleek and trendy, but also very light and comfortable with a flexible rubber sole that allows breathing.
Not to mention the luxurious leather that feels just like second skin!
There are marks on the outsole, but this evidently shows that J has been wearing this pair of shoes often :P
The rubber outsole you see above has enlarged perforation and incorporates a special breathable, waterproof membrane which lets feet breathe while preventing water from penetrating.
He is usually in berms and T-shirt but we were planning on a dinner date after work that day so he put in a little more effort in dressing up.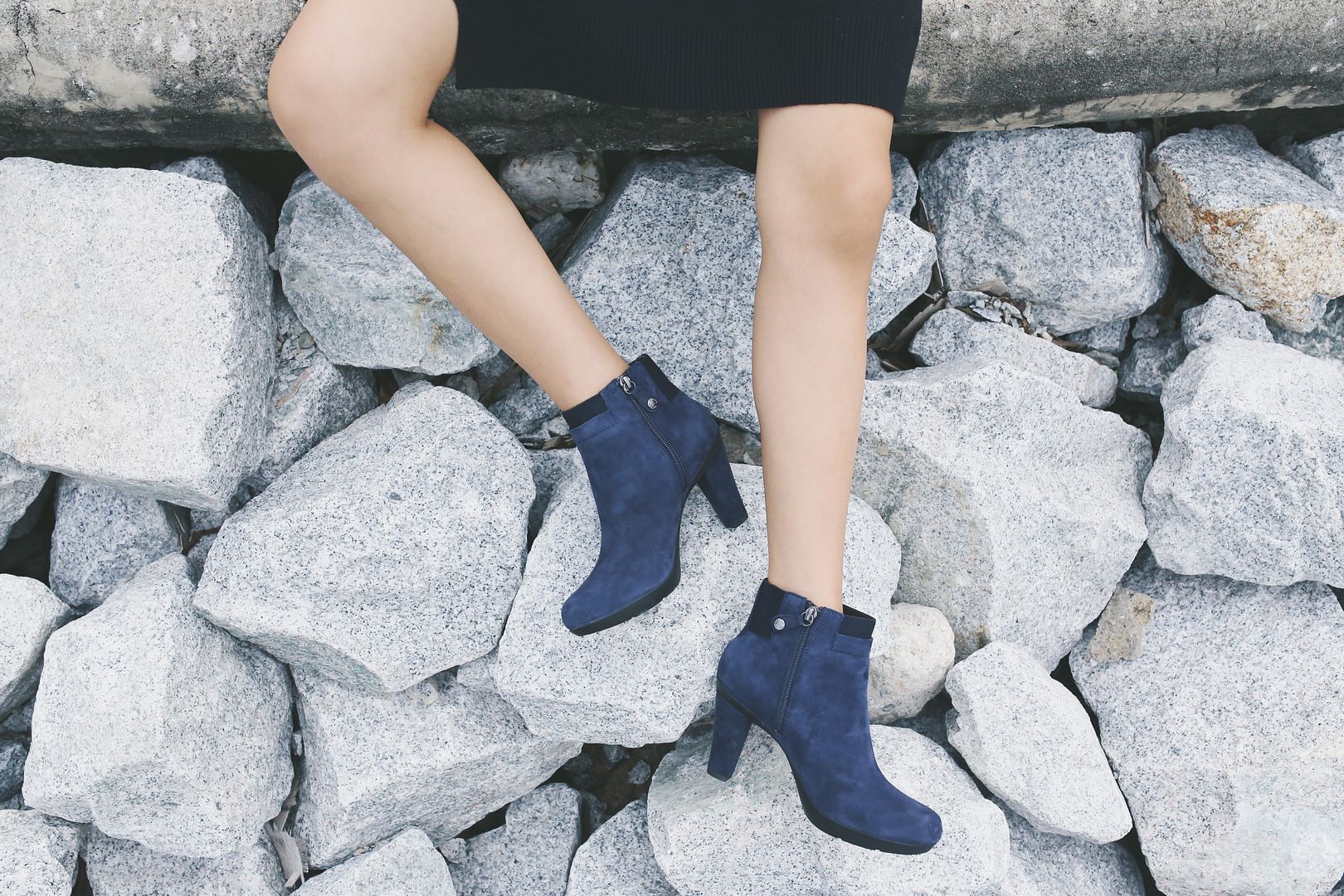 J wasn't the only one who got new shoes, I received a pair of suede booties in midnight blue (That I love to dearly) from Geox too!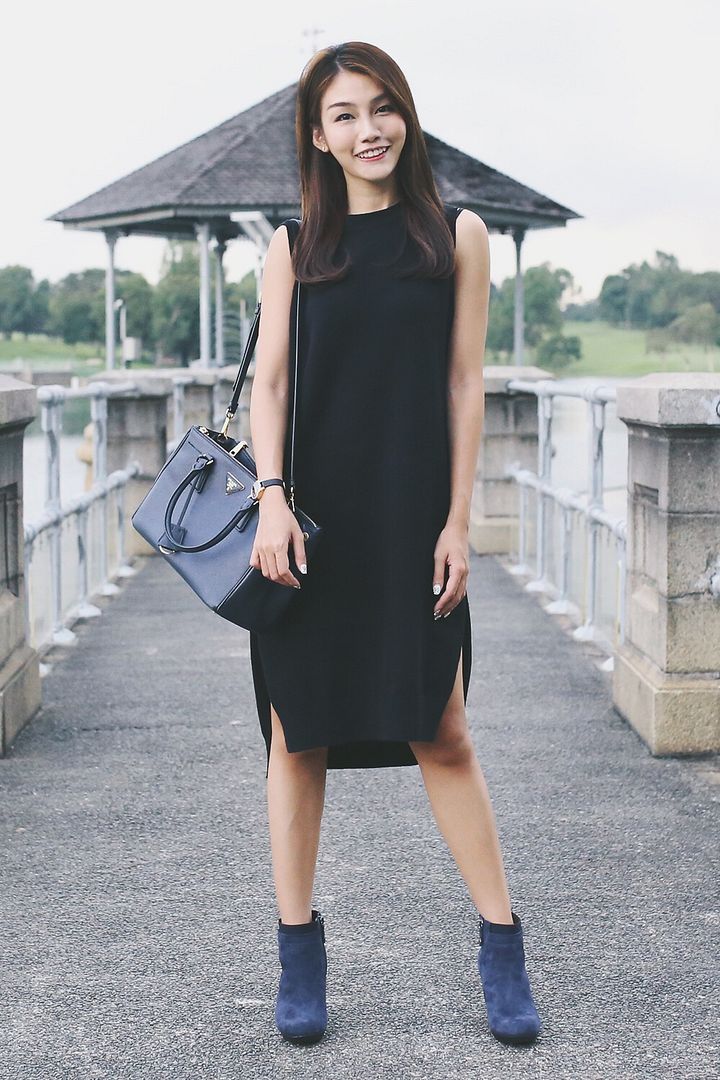 These booties came in the perfect height and I had zero problems walking around in them at all!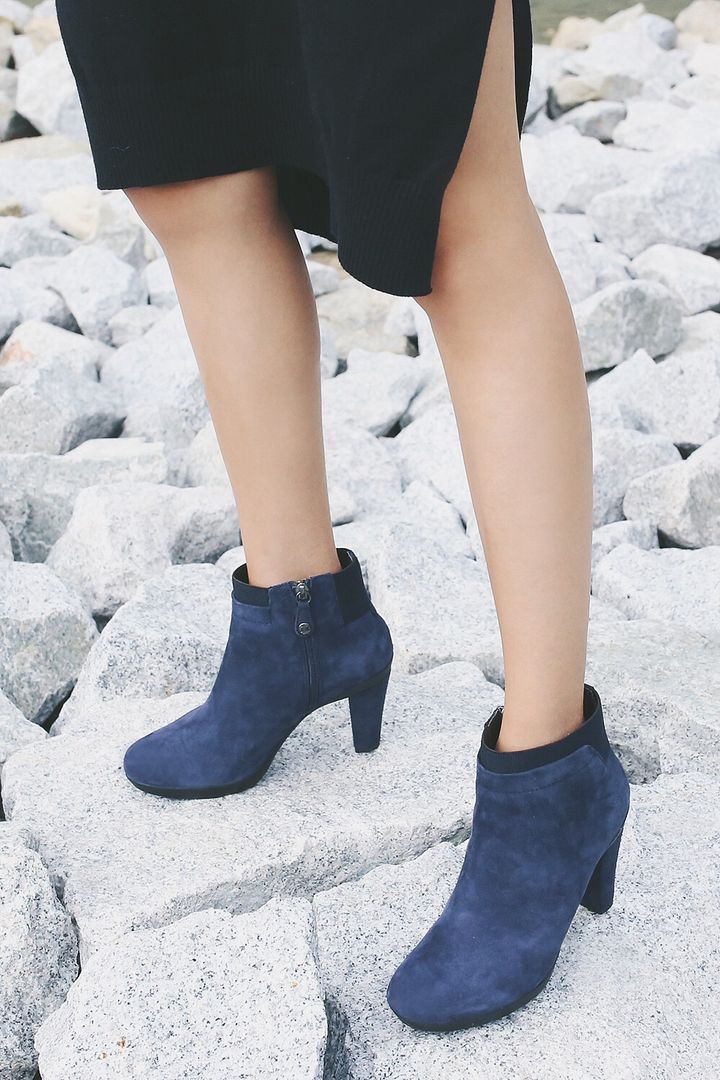 Plushy, fancy, luxe, you get my drift.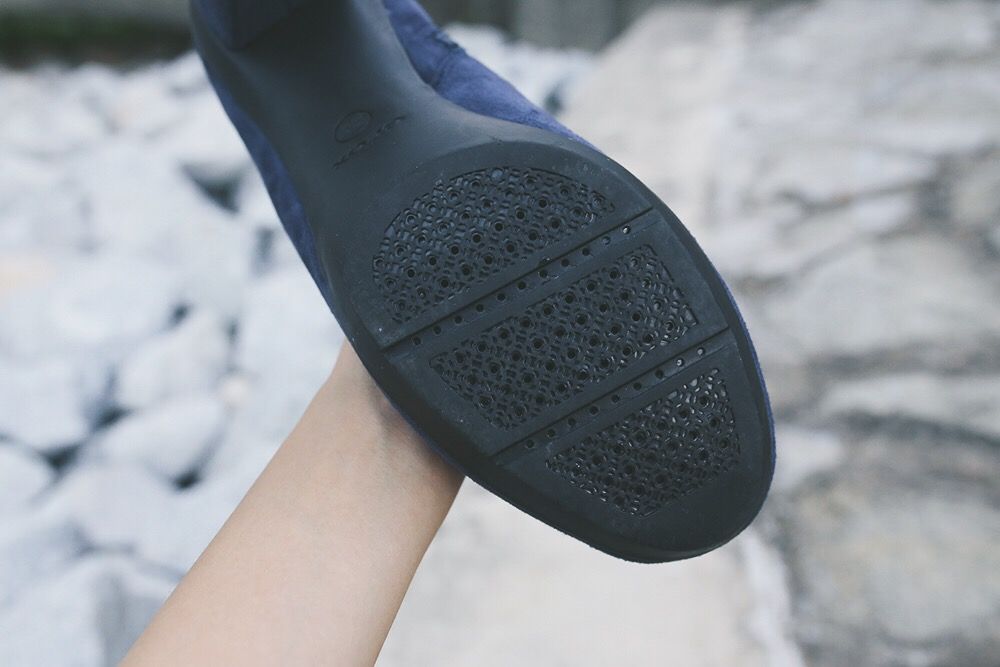 To those who think that booties aren't suitable for the Singapore weather, you're wrong! This pair of booties demonstrate how versatile GEOX shoes are. No problem wearing them off-winter season!
Similar to J's shoes, this pair has a perforated outsole paired with a special micro-porous material which expels sweat in the form of water vapour.
It also prevents water from penetrating the base which means it is extremely suitable for winter holidays!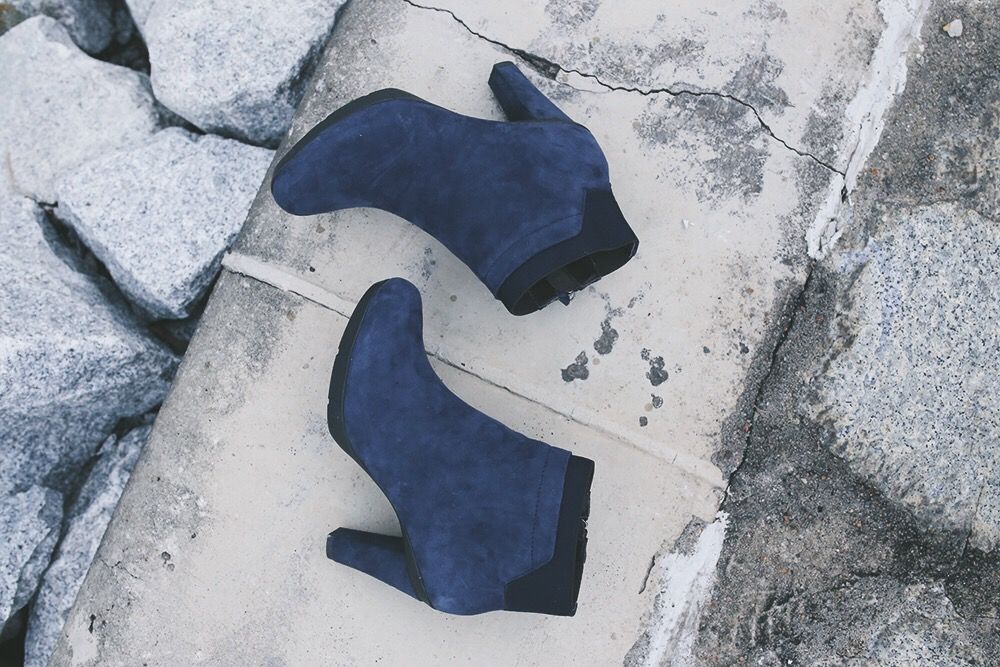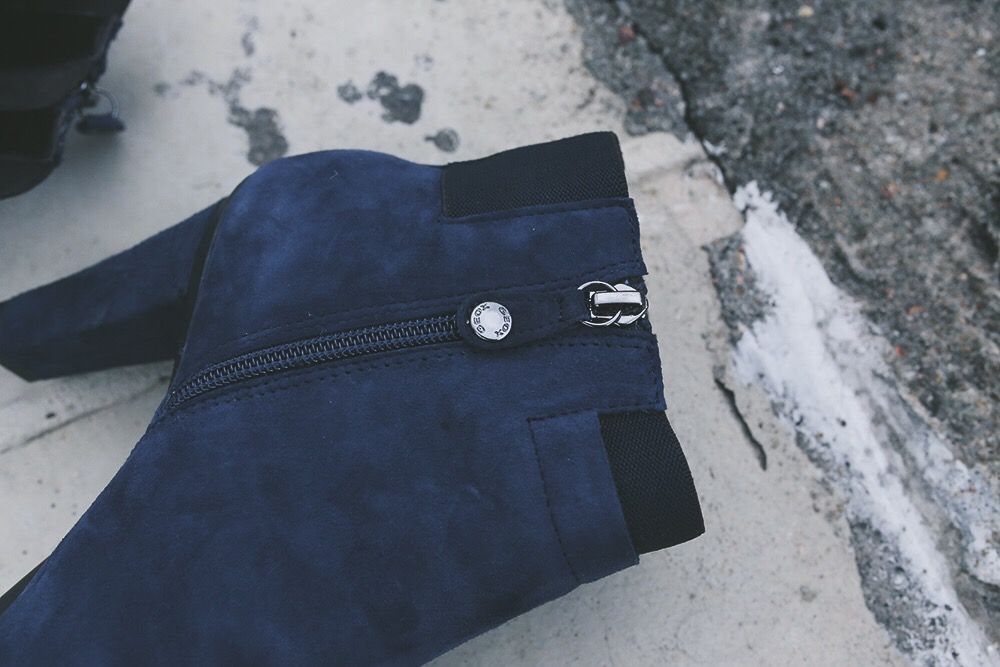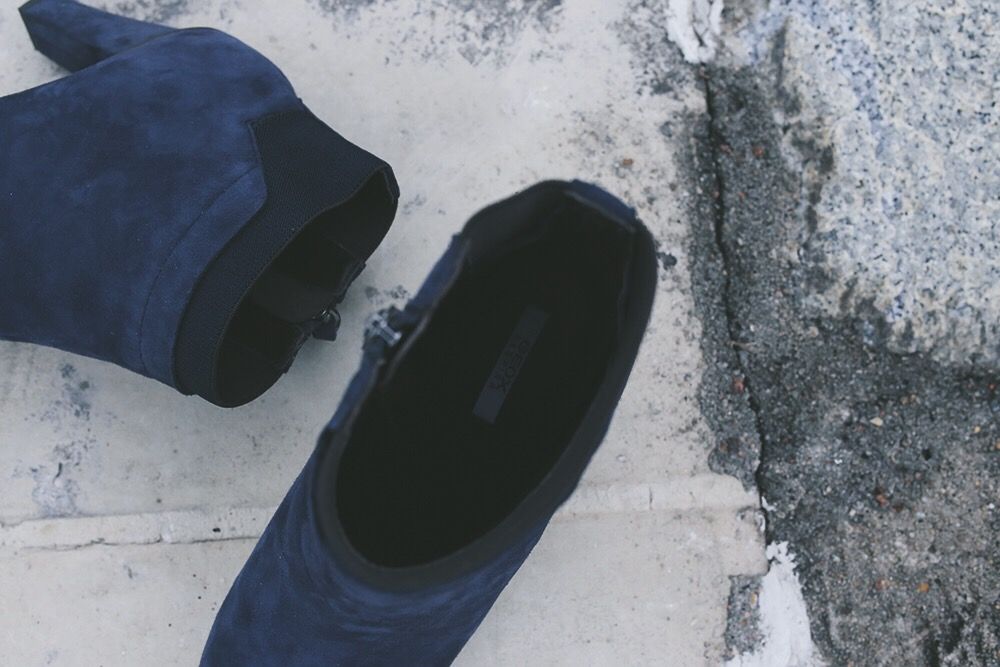 Besides a side zip, it also comes with an elastic band around the ankle that makes wearing these booties ALOT easier.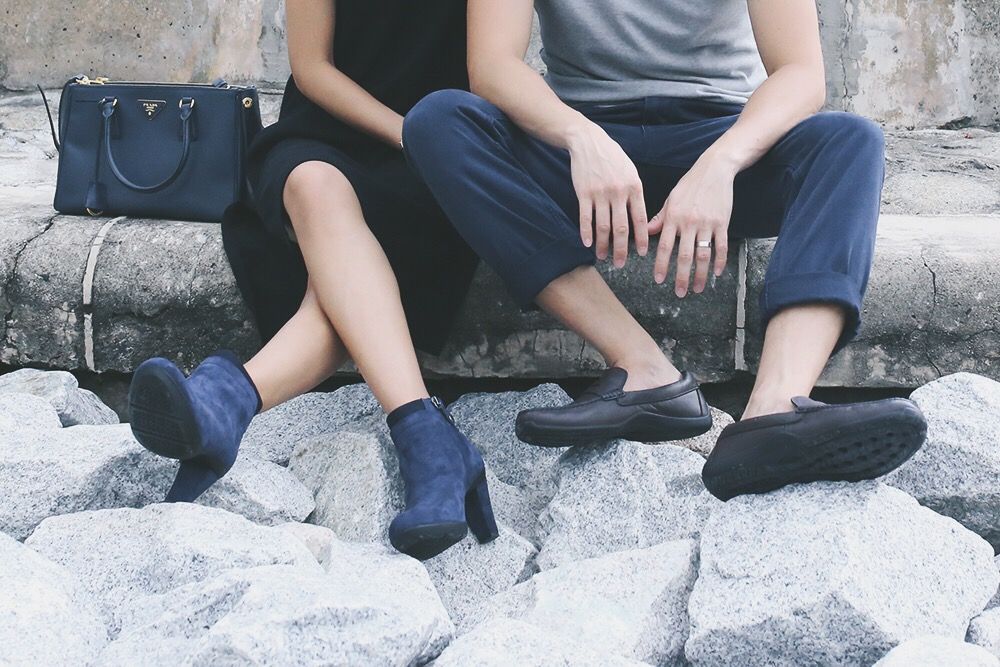 Thanks for the new shoes, Geox!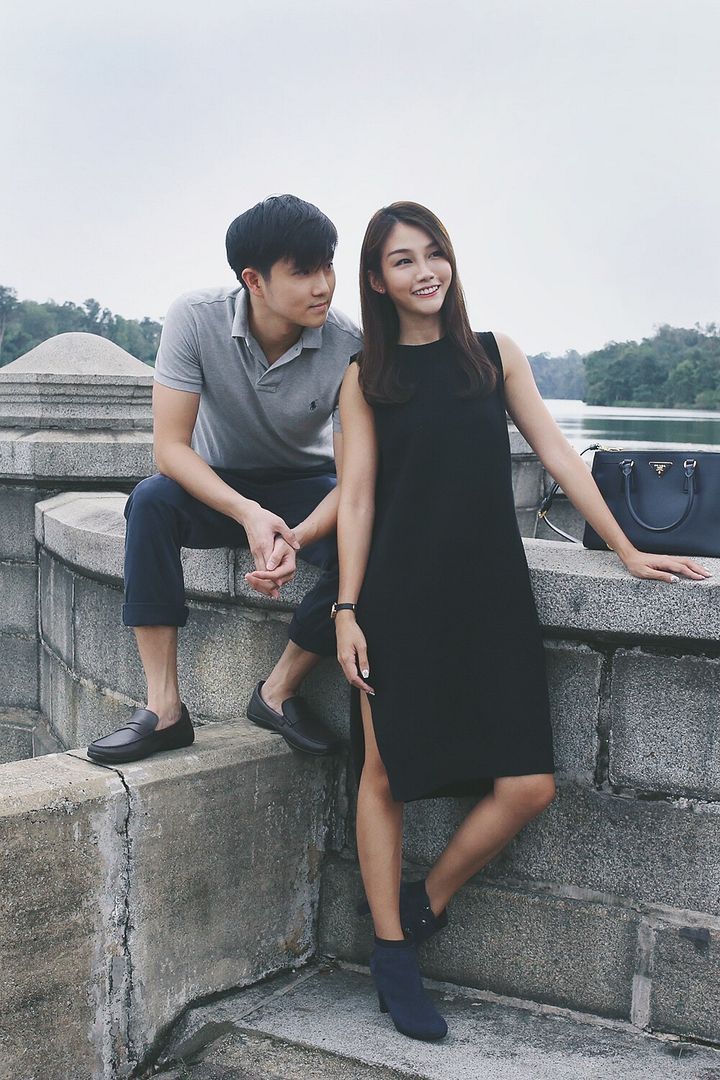 We are happy Shoenistas!
Sign up to GEOX's mailing list
HERE
& receive a mystery gift from GEOX this Spring!