Taken on my last visit at iDental to collect my retainers...
My Invisalign journey started about 1+ year ago in July 2016 with the main purpose of achieving the best smile on my big day and Dr.Cheng from iDental did just that for me.
Dr.Cheng (Also the founder of iDental) is extremely experienced in Invisalign and has personally treated more than 1000+ patients. I remember on my first consultation with Dr.Cheng, he listed out the areas where my teeth can be improved and I was so impressed because he spoke my mind!
If you've seen my older posts, you'll probably know that I had braces on before and although it did straighten my teeth, I had an overbite problem and my teeth looked a little too big.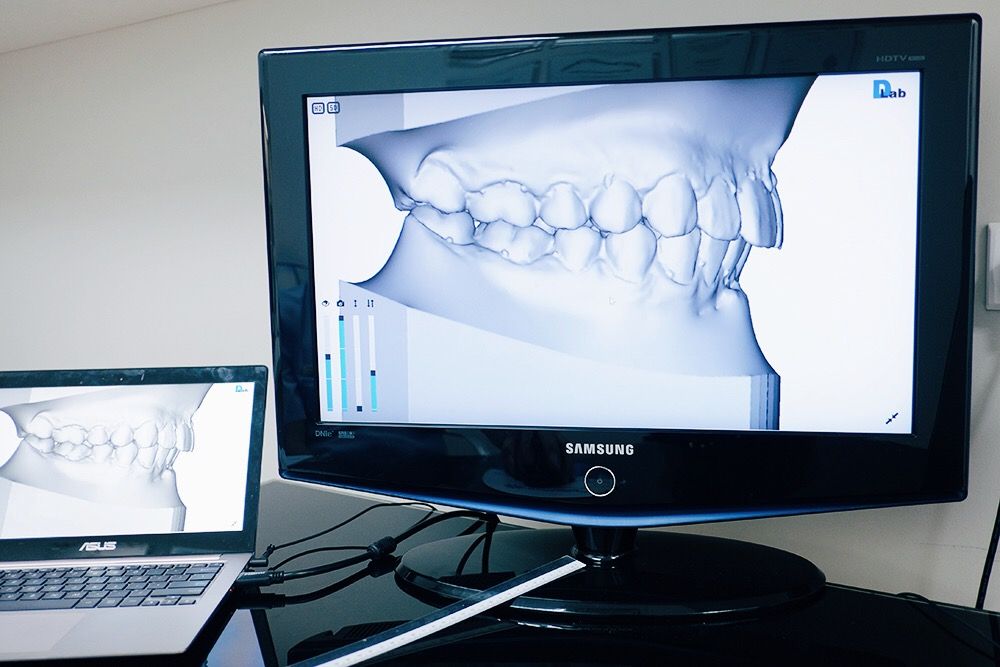 A clearer look in 3D
Dr.Cheng suggested that I get my teeth shaved then get the gaps closed using the Invisalign aligners.
Day 3 after getting my teeth shaved, without aligners
You can't see the gaps at all with aligners on.
8 months later...
Mighty pleased with my new set of teeth.
Teeth now fits into my face shape better, overbite problem solved.
Overall, my experience with iDental was a smooth and fuss free one and I don't remember any discomfort at all during my treatment other than when we had to take moulds for the aligners/retainers.
Invisalign at iDental starts at $4,500 and if this is something you wish to consider, you can call 63232813 for a consultation ($220) at iDental.